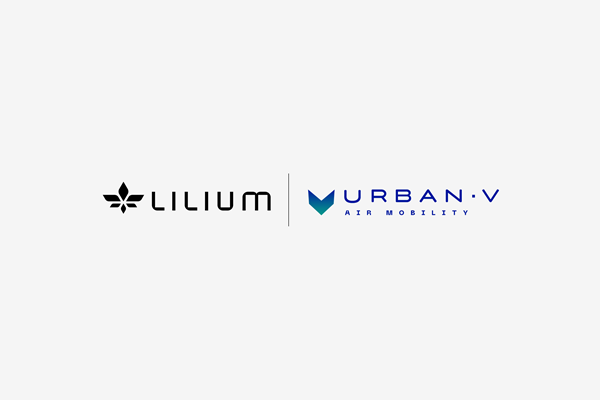 Electric mobility is taking shape in Italy and the French Riviera following a new partnership between Lilium and UrbanV to develop Advanced Air Mobility (AAM) infrastructure.
The companies' partnership to develop vertiport infrastructure will enable eVTOL networks for Lilium aircraft and customers with an initial focus on Italy and the French Riviera, where UrbanV will launch its operations, with potential for further markets in the future.
UrbanV brings efficient and sustainable advanced air mobility to urban centers with its extensive design and infrastructure expertise for the development of vertiports. According to Lilium, it will benefit from UrbanV's strong foothold and key airport access in Rome, Venice, Bologna, Nice, Cannes, St. Tropez, and surrounding areas. The initial focus will be on creating the infrastructure to enable the first sustainable eVTOL routes.
Lilium and UrbanV's partnership is expected to facilitate the movement of people more rapidly and efficiently while being instrumental in delivering some of the first premium eVTOL flights within Europe.
Sebastien Borel, Lilium CCO, said: "As we continue to collaborate with key partners globally, with strong expertise and experience in key markets, our partnership with UrbanV helps to reimagine regional air transport infrastructure. With extensive experience and entrepreneurship in developing the correct infrastructure for eVTOL flight, UrbanV brings a wealth of talent and strong technical expertise to make our ambition to deliver sustainable regional air travel a reality."   
Ivan Bassato, UrbanV Chairman, added: "At UrbanV, we aim to improve people's lives by enabling a fast, efficient, safe, and clean alternative to existing transport solutions. With our vertiport networks, we are building a technology-agnostic platform for operators to provide new and innovative zero-emission transport services. We see Lilium as one of the leading eVTOL makers in the world and we are excited to partner with them, to ensure that their revolutionary jet can safely land and take off from any of our UrbanV vertiports in Italy, France, and anywhere else in the world."