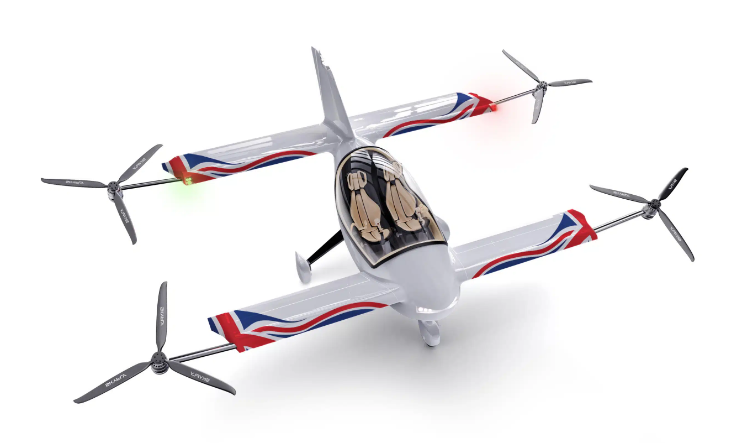 Skyfly's Axe eVTOL will feature at the Farnborough International Sustainable Skies World Summit.
The summit, taking place from Monday 17th-Tuesday 18th April 2023, is linked to the Farnborough International Airshow, and aims to stimulate and further sustainable aviation by bringing together leading policy makers, innovators and experts, as well as showcasing a broad range of future aviation technology.
Skyfly's Axe personal two seat eVTOL offers an emission-free alternative to cars, helicopters and light aircraft, whilst also offering dramatically shorter journey times in greater comfort and safety than existing travel options.
Skyfly has been invited to exhibit the Axe eVTOL on both days of the summit. Subject to continued good progress on the construction of the first series production Axe, Skyfly hopes to be able to unveil the first completed fuselage section at its exhibition booth.
Jaap Rademaker, Skyfly CCO, said: "After years of developing, building, flying and testing the Axe eVTOL prototype, the Axe two-seat private eVTOL is now in series production with manned test flights in a few months. We are delighted to now go public at the world class forum of Farnborough International, where we will be the only manufacturer of sustainable private vertical take-off and landing aircraft."
Adam Landau, Press & Communications at Skyfly, added: "We are thrilled that Farnborough International has recognized Skyfly's role in shaping a more sustainable, environmentally-responsible future for the aviation industry. We cannot wait to show off the Axe eVTOL to the public for the first time."