Webinar Details
Hosted by Siemens
October 7, 2022 - Available on Demand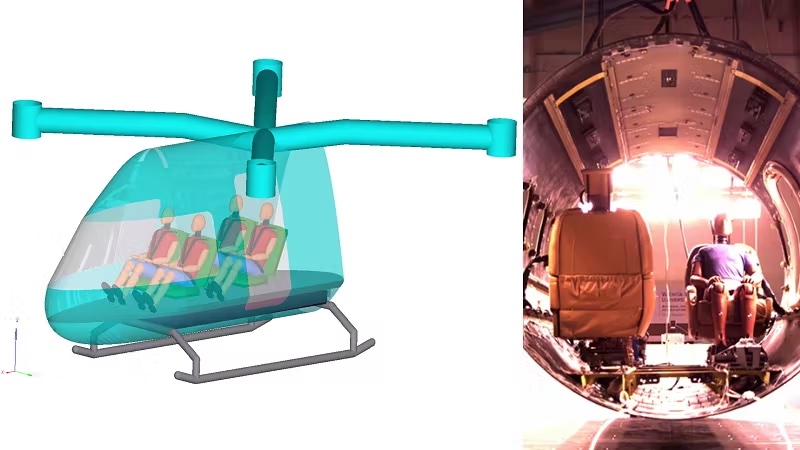 Occupant safety must be an integral part of the overall technical and management processes associated with the design, development, and operation of urban air mobility (UAM) systems. Current emergency landing conditions design requirements specified in 14 CFR *.561 and *.562 (Code of Federal Regulations) may not provide the level of safety for eVTOL vehicles.
The successful implementation of the UAM market will require emergency landing concepts that address real-world safety expectations.
An integrated safety development process will help you maintain survivable volume, minimize deceleration loads to occupants, maintain egress paths, and evaluate retention items of mass.
You will learn:
How the National Institute for Aviation Research (NIAR) optimizes eVTOL aircraft crashworthiness from the conceptual design stage using Simcenter solutions
How multibody models and optimization tools can be used to define integrated safety concepts for:

Landing gear and airframe crashworthiness
High-energy absorbing seats, and advanced restraints
Cabin subfloor structures
Energy-absorbing landing and take-off sites