Event
2023 H2-Aero Symposium
March 28-30, 2023
United States
Key Details
Dates:

March 28-30, 2023
Venue:

Hilton Long Beach, California, United States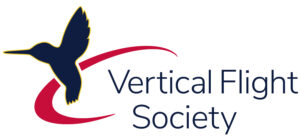 About 2023 H2-Aero Symposium
Leading Experts to Address Hydrogen for Aero Applications
Following up on Society's successful programs on hydrogen electric vertical takeoff and landing (eVTOL) aircraft, VFS is hosting our next major event, our 2nd Annual H2-Aero Symposium. This event is being planned and organized by the VFS H2-Aero Team to help accelerate development and scale both the hydrogen infrastructure as well as fuel cell aircraft.
The 2nd Annual H2-Aero Symposium is being held March 28-30, 2023, in Long Beach, California. Like the first meeting, this year's symposium will feature two days of groundbreaking presentations with the latest cutting-edge developments by a who's who of the hydrogen aviation and fuel cell community. Presentations on fuel cell aircraft technology, demonstrations and hydrogen hubs for airports will be held on March 28-29.
As a plus, there will be a unique tour for attendees of the Shell heavy duty vehicle hydrogen fueling facility at the Port of Long Beach on Thursday morning, March 30. Following this, SAE International will hold an all-day meeting of its new AE-5CH Hydrogen Airport Taskgroup — conference attendees and members are all welcome to attend. The taskgroup's goal is to work between the aircraft and hydrogen industries towards standardization of hydrogen related to the whole value chain at the airport.
Executive Speakers
To date, the following speakers are confirmed:
Naseem Saiyed, Deputy Director for Strategy, NASA Aeronautics
Jason Heron, Clean Fuels Task Force Lead, Airbus Americas
Gernot Hacker, AVL List GmbH
Helen Leadbetter, Senior Innovation Principal, UK Civil Aviation Authority (CAA)
Joe Rainville, Hydrogen Propulsion Analyst, Bell
Dr. Anita Sengupta, CEO, Hydroplane
Brett Oakleaf, Strategic Partnership Manager, National Renewal Energy Lab
John Piasecki, CEO, Piasecki Aircraft Corp.
Jonathan Archer, SAE International
Tom Mourmouras, Hydrogen Mobility Commercial Manager, Shell
Paul Eremenko, CEO, Universal Hydrogen
Dr. Anubhav Datta, Associate Professor, University of Maryland
Jesse Schneider, CEO, ZEV Station
More Information and Registration
To learn more about 2023 H2-Aero Symposium, to register to attend or exhibit, please click below.