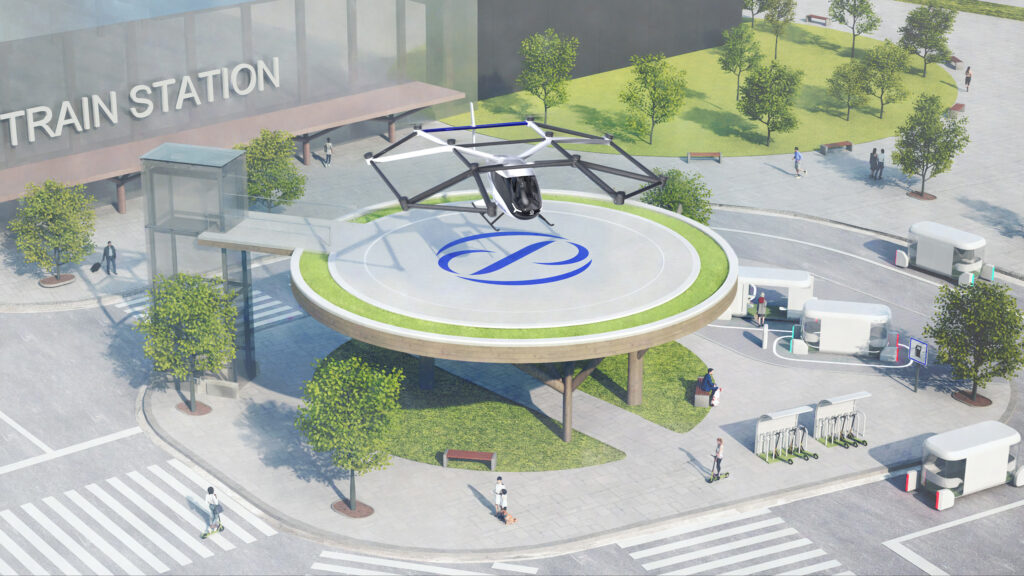 SkyDrive has jointly developed electric charging facilities for eVTOLs with Kansai Electric Power Company (KEPCO). 
The electric charging facilities will be installed and operated in Osaka, Kansai, for the World Expo 2025.
SkyDrive is developing an affordable eVTOL aircraft for daily mass-transportation, and has been selected to participate in the Advanced Air Mobility "Smart Mobility Expo" Project at Expo 2025 Osaka, Kansai, Japan where the company will fly its SKYDRIVE eVTOL aircraft.
KEPCO is developing charging facilities for eVTOLs and studying support for the installation of electric power infrastructure at the eVTOL vertiport with a view to entering the charging infrastructure business.
In 2022, SkyDrive entered into a capital and business alliance agreement with KEPCO and led to the joint research and development of advanced charging facilities needed for the practical implementation of eVTOLs. These facilities enable rapid charging with high current and voltage, minimizing turnaround times and ensuring seamless, profitable operations. In addition, the design allows for easy scalability, paving the way for expanded global applications.
The first charging facilities will be installed at SkyDrive's flight test facility by the end of the year, and then at the eVTOL vertiport on Yumeshima Island for the 2025 Expo.