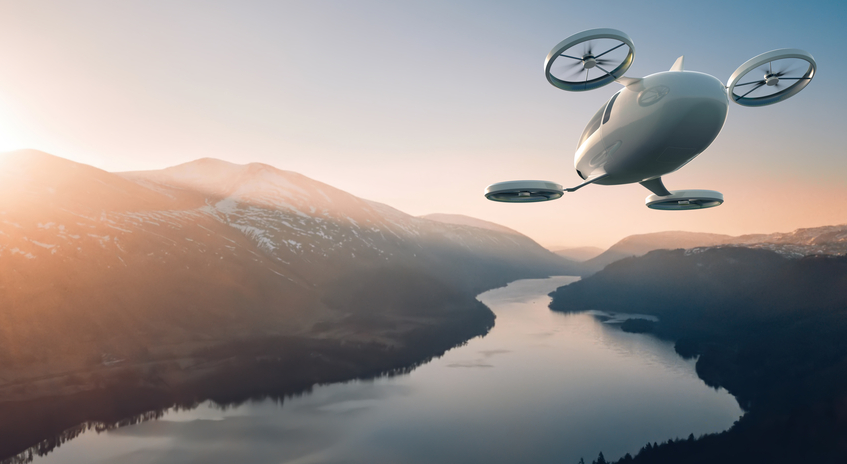 Systems Technology, Inc., (STI) has formed a strategic partnership with AI Redefined (AIR) to develop an eVTOL pilot training simulation tool.
The partnership between STI and AIR aims to revolutionize the training landscape for eVTOL pilots by harnessing the power of advanced artificial intelligence (adaptive learning) and state-of-the-art simulation technology. As eVTOL aircraft become increasingly prevalent in the aviation industry, Systems Technology believes the need for effective, efficient, and dynamic training solutions has never been more critical.
This simulation tool, said to be a world first, will provide eVTOL pilots with a highly immersive and realistic training experience, allowing them to hone their skills in a safe and controlled environment. The tool will incorporate multi-agent reinforcement learning (MARL) algorithms with continuous human feedback to simulate a wide range of flight scenarios, including emergency situations, adverse weather conditions, and complex airspace interactions.
Key features of the simulation tool will include:
Realistic eVTOL aircraft models
Dynamic weather and environmental simulations
Interactive and dynamic training scenarios
Performance analysis, real time curriculum iterations and feedback
Integration with eVTOL control systems
"We are excited to partner with AI Redefined to develop this innovative eVTOL pilot training simulation tool," said Sanjeev Weerasuriya, STI CEO. "As the aviation industry evolves with the introduction of eVTOL aircraft, we are committed to ensuring that pilots receive the highest quality training. This tool will empower eVTOL pilots to navigate the complex skies with confidence and safety."
Craig Vachon, CEO of AI Redefined, added, "Our expertise in MARL with continuous human feedback, combined with STI's expertise in aviation technology, positions us perfectly to create a training tool that will scale as a new standard for eVTOL pilot training. This is a fast-growing industry that cannot train new pilots using traditional methods–one-to-one teacher to student. We are excited to contribute to the advancement of this complex and transformative industry."
According to Systems Technology, the collaboration represents a significant step forward in the field of eVTOL pilot training. The companies plan to unveil the eVTOL pilot training simulation tool at an industry event in the coming months.