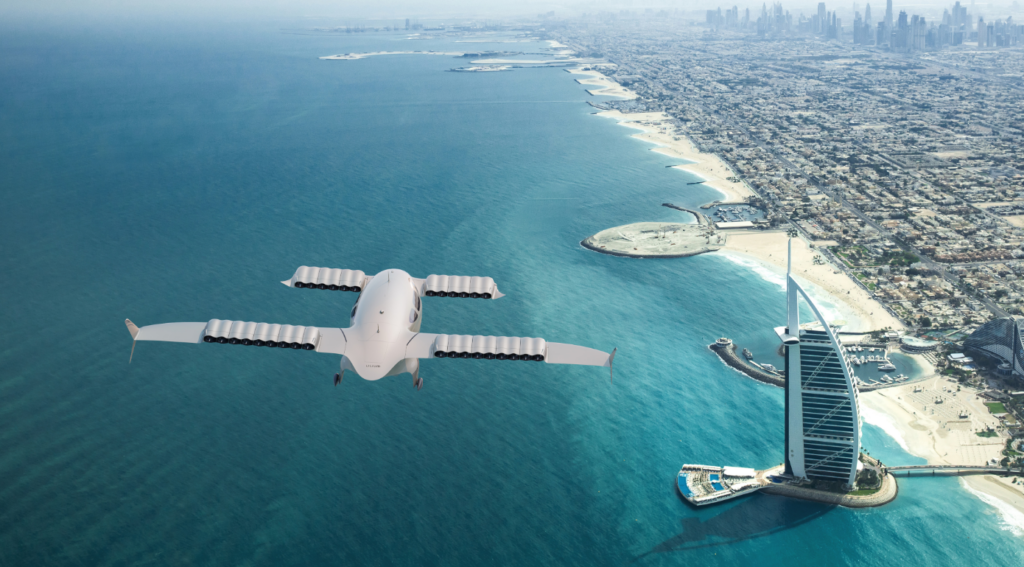 ArcosJet has purchased 10 Lilium Jets, expected to be delivered through 2026 and 2027.
Following the appointment of ArcosJet as an exclusive authorized dealer for private sales of the Lilium Jet in their region, the purchase means eVTOL travel will soon be available for customers in the Middle East.
The Lilium Pioneer Edition Jet will offer the largest cabin in its category, low-noise, high-speed regional transport with zero operating emissions, where passengers will enjoy large panoramic views in its spacious 4-seat cabin.
The Lilium Jets will be delivered to customers with a comprehensive maintenance program, pilot training, and two charging stations.
"Today we are pleased to announce the details of our purchase of Lilium Pioneer Edition Jets and are confident that the aircraft will quickly find buyers and lay the foundations for the development of sustainable air transport in the Middle East. Together with Lilium, ArcosJet offers its customers best-in-class innovations and developments for the future of transport. We see this as the most profitable investment in the high-tech and sustainable future of aviation, as well as in the development of regional air mobility," said Mikhail Alenkin, ArcosJet Founder and CEO.
"Together with ArcosJet, we are excited to be entering new markets by introducing our revolutionary Lilium Jet and thrilled with their firm commitment for 10 jets. With ArcosJet's experience and expertise in private aircraft sales, I am confident our partnership will help customers appreciate the unique capabilities of eVTOL flight," added Sebastien Borel, Chief Commercial Officer at Lilium.
The Lilium Pioneer Edition Jet is the first planned model of the Lilium Jet and will comfortably seat four passengers on estimated non-stop flights of up to 175km at 250 km/h. The first manned flight of the type-conforming aircraft is scheduled for late 2024, with type certification expected in late 2025.
At the 2023 Dubai Airshow ArcosJet and Lilium showcased a full-scale mockup of the Lilium Jet interior experience for the first time in the Middle East, located at stand 84.