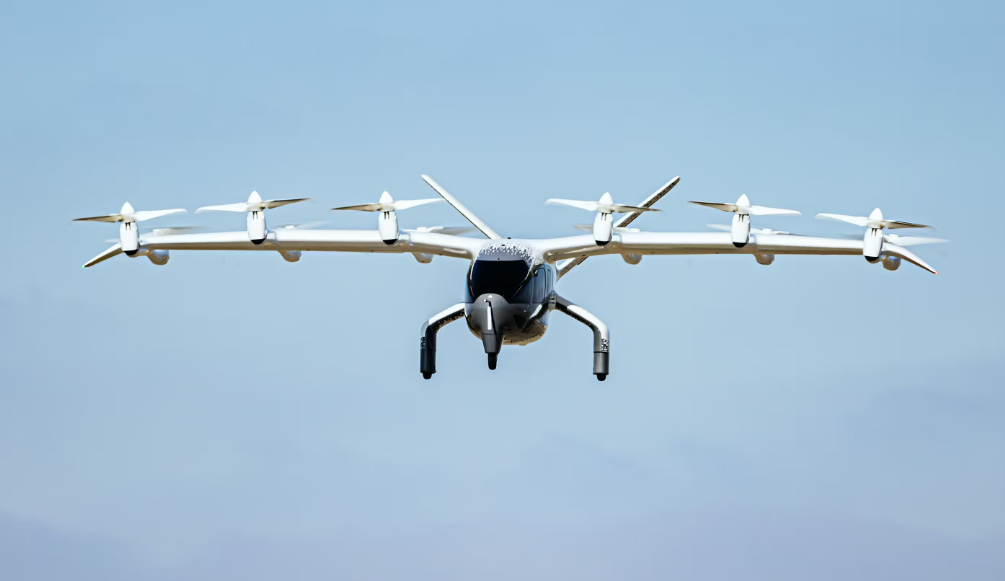 Archer's Midnight eVTOL air taxi will make its Middle Eastern debut at the Dubai Airshow as the featured aircraft in the Advanced Air Mobility (AAM) pavilion. 
Additionally, Archer Founder and CEO, Adam Goldstein, is set to deliver a keynote address as part of the show's opening ceremony unveiling Archer's plans to bring electric air taxis to the United Arab Emirates (UAE) in 2026. Archer will also have a presence in Mubadala Investment Company's booth, reflecting the two companies' long-standing relationship.
The Middle Eastern debut of Midnight at the Dubai Airshow, November 13-17, 2023, will give a wide array of key regional stakeholders from the Royal Family to the UAE's General Civil Aviation Authority and beyond the opportunity to experience sitting in an electric air taxi, providing an unprecedented glimpse at the future of urban air mobility in the UAE from one of the global leaders in the industry.
Recently, Archer and the Abu Dhabi Investment Office announced plans to make the UAE its first international launch partner, with plans to commence air taxi operations in both Abu Dhabi and Dubai in 2026. In addition, Archer is working with global manufacturing partner Stellantis and regional partners Falcon Aviation and GAL-AMMROC to build out aircraft manufacturing capabilities to service regional demands in the UAE and surrounding areas.