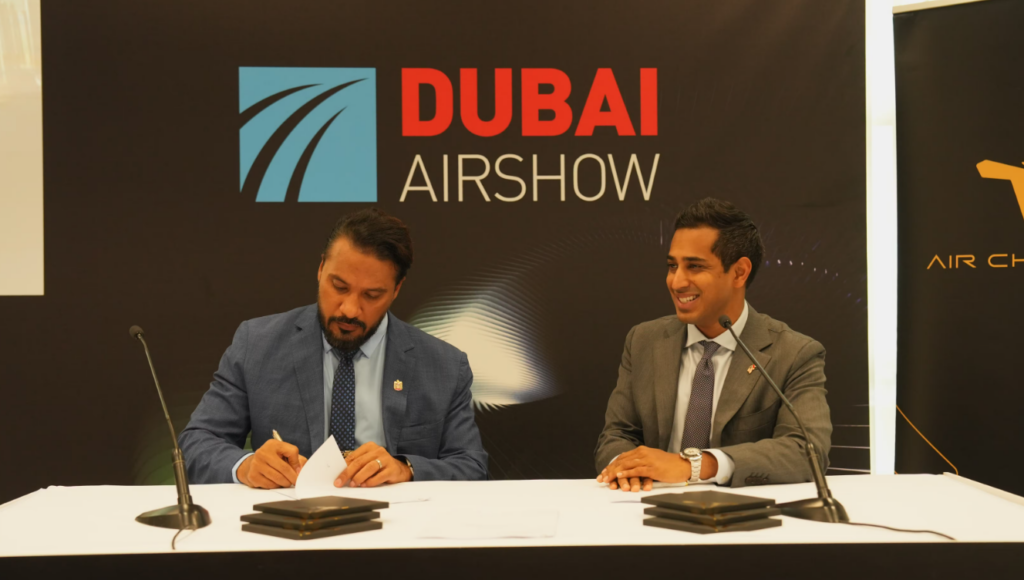 Archer Aviation and Air Chateau International have signed a Memorandum of Understanding (MoU) at the Dubai Airshow 2023 for up to 100 Midnight eVTOL aircraft.
The deal is valued around $500 million and includes an initial non-refundable, pre-delivery payment of $1 million by December 31st, 2023.
Air Chateau plans to own and operate the Midnight aircraft in the region. The two companies will now work to formalize the definitive agreements covering the planned purchase over the coming months, with $4 million of additional pre-delivery payments contemplated to be paid following signing.
Air Chateau was the first private heliport operator company in the UAE to have its heliport and lounge terminal at the land side of Dubai World Central Al Maktoum International Airport, Dubai Helipark and with multiple touch points across the UAE. Air Chateau's operations offer last mile services targeted at ultra-high net worth individuals, including connectivity between airports, cities and strategic points and key attractions.
The relationship is intended to further strengthen Archer's recently announced plans to commence air taxi operations in both Abu Dhabi and Dubai in 2026. The parties aim to explore opportunities to collaborate on bringing in the infrastructure investment necessary for these cities to be ready for these planned operations.
"It was an honor hosting Air Chateau's team at the Dubai Air Show 2023 during which they were able to touch, see and feel our aircraft as it headlined the show," said Archer Founder and CEO, Adam Goldstein. "Their recognition that our Midnight aircraft meets what the customer demands in the UAE market and desire to secure the purchase of up to 100 Midnight aircraft is another exciting validation of our efforts to bring to market an aircraft that will revolutionize how people move in and around cities."
"This remarkable opportunity signifies the ongoing evolution of Air Chateau, heralding a transformative era in our industry. Embarking on our journey into being an infrastructure provider two years ago for helicopters, today, we stand at the precipice of realizing our vision for the future of urban air mobility with eVTOLs in Dubai and across the UAE. The support of our visionary partners has been instrumental in our journey, and as we unveil this exciting chapter, we are privileged to share a collective vision. We are very grateful for having the opportunity to pave the way for the future of Air Mobility in Dubai with Archer," added Dr. Samir Mohamed, Chairman and Founder of Air Chateau.