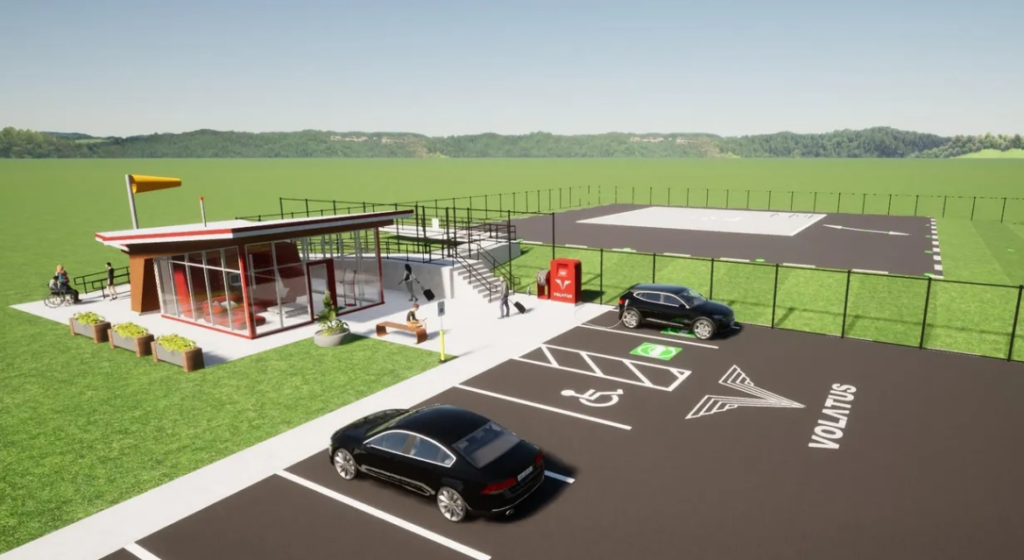 Volatus Infrastructure & Energy Solutions has formed a partnership with Neurobotx to be the first vertiport on the Boeing-backed Metapilot platform which will generate synthetic data for real world eVTOL operations.
As the first vertiport on Metapilot, the platform will help build upon and calculate where best to position VI&E Solutions' vertiports to expedite travel time without compromising safety.
The Metapilot platform aims to simulate 900 vertiports in key locations across the globe with Metaverse's common partners across government, corporation, investor and regulatory bodies. Users will soon be able to interact with a vertiport for the first time and simulate takeoff and landing with unprecedented accuracy on the Metapilot game website for free.
"The incredible advancements in digital twin technology allows the AAM industry to approach vertiport development as a complimentary element of a highly integrated multi-modal transportation system rather than a series of isolated projects. We look forward to insights from the Neurobotx experts and the greater Metapilot community," said Dan Sloat, CEO of VI&E Solutions.
Dr. Diana Deca, CEO of Neurobotx, added: "We are happy to onboard VI&E Solutions as the first vertiport on our Metapilot platform. For the first time in history, we will be able to simulate with up to 1m accuracy, starting in Manhattan, where to position the vertiport worldwide as per our partners request, how all air taxi models will take-off and land on them, simulate charging, storage, reduction of congestion and pollution, generating new jobs and potentially saving lives with medical, security and defense applications. Most importantly, we will get millions of people to experience and learn about sustainable future mobility beyond just flying cars. Our board members who are AAM leaders from Boeing, NASA and the US Air Force will help us further integrate vertiports and air taxis and create realistic financial and business plans for our common clients and investors."
Metapilot enables gamers to immerse themselves in the world of air taxi take-offs and landings at vertiports. This initiative not only delivers a unique gaming experience but also serves a vital role in advancing the air mobility industry. By simulating crucial data required by regulators, such as financial and human impact of vertiport placement for traffic decongestion, safety, and job creation, Metapilot is playing a pivotal role in accelerating the growth of the industry. The convergence of gaming and real-world data collection is poised to propel air taxi technology into the future making it safer and more accessible than ever before.