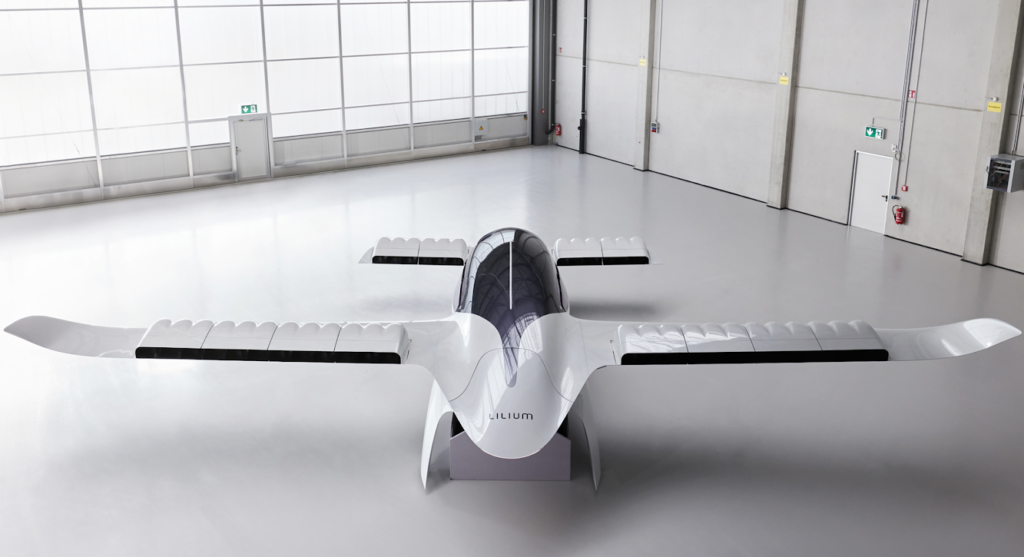 The first high-voltage electrical harnesses for the Lilium Jet eVTOL aircraft have been completed.
This marks another important achievement on the path to first assembly, industrialization, and entry into service of the Lilium Jet. 
A collaboration between Lilium, its design and build partner for electrical wiring integration, GKN Aerospace, and connector supplier, Rosenberger, the high voltage electrical harnesses represent a critical system on the Lilium Jet.
The harness system, for which Lilium has been granted patents in the U.S. and Europe, is essential for the Lilium Jet's safety critical power distribution architecture. An electrical harness is a system of cables bundled into a single secure sleeve to protect, optimize space and simplify installation. Designed for safety and redundancy, the harnesses will act as the aircraft's main electrical arteries, distributing power from the ten batteries, located on the sides of the fuselage, to the jet propulsion units, embedded into the aircraft's main wings and canards. The harness system has been optimized for high performance at low weight enabling a voltage of more than 900V.
Yves Yemsi, COO of Lilium, said; "We are delighted with the progress made in building this section of the electrical wiring system. Today's milestone again confirms our approach of partnering with established aerospace suppliers for an efficient aircraft development program."
John Pritchard, President of Civil Airframe at GKN Aerospace, commented; "This collaboration has enabled us to leverage and build on the capabilities of each company. We are proud that our electrical wiring systems technology, our design expertise and our ability to manufacture at scale is helping Lilium make sustainable regional aviation a reality."
Marc Käumle, Executive Vice President Business Area Interconnect, Rosenberger, added; "Electric aviation is on its way, and we are pleased to be a part of it. We have been designing and manufacturing connectors and cable assemblies over many years for a variety of aviation applications. We look forward to extending our capabilities into the eVTOL space as part of the Lilium Jet team."