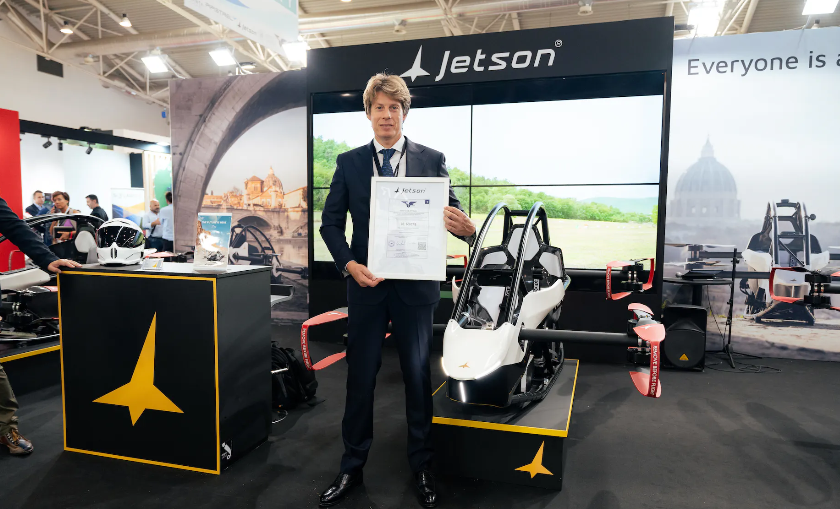 Jetson has obtained two critical flight permits from Italian aerospace authorities.
Jetson obtained certification as the first eVTOL in the ultralight category, allowing pilots to fly the Jetson ONE in Italy's uncontrolled airspace.
Aero Club d'Italia (AeCI) has issued the first registration certificate for a recreational ultralight eVTOL. This allows licensed pilots to fly the Jetson ONE pre-production aircrafts. Jetson is now part of aviation history, not only in Italy, but globally as the first flight in the US was performed on the same day.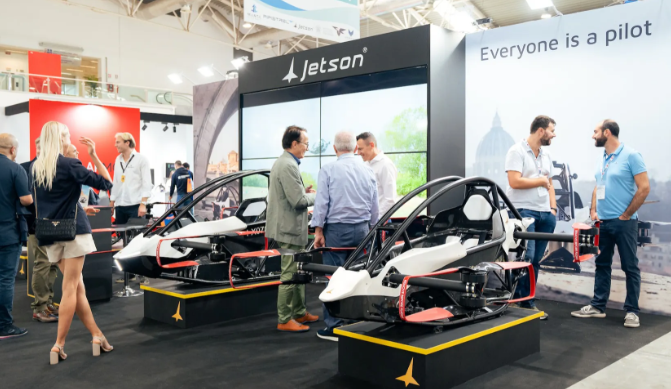 Jetson was also granted an operational authorization by Italian Civil Aviation Authority (ENAC) to fly unmanned Jetson ONE remotely which will accelerate the testing and product validation.
To celebrate these milestones, Jetson presented three Jetson ONE units at the ZeroEmission Mediterranean event in Rome, a show covering renewable energies, e-mobility and advanced air mobility. For the first time, Jetson was unveiling its latest developments all while receiving the official permits from the Italian authorities.
"The operational authorization by ENAC for UAS allows us to gradually expand the flight envelope of the Jetson ONE, all without exposing a test-pilot to potential risk when we explore the limits of the vehicle. As a company, safety is our number one priority, and this authorization is a great enabler," said Stephan D'haene, Jetson CEO.
"Our airworthiness and compliance team has worked rigorously with the Italian authorities to obtain these new milestones. We expressly wish to thank the forward-looking team at ENAC for supporting our safety initiatives," D'haene continued.
According to Jetson, the demand for its eVTOL has been phenomenal, with over 300 units already sold, each priced at $98,000.