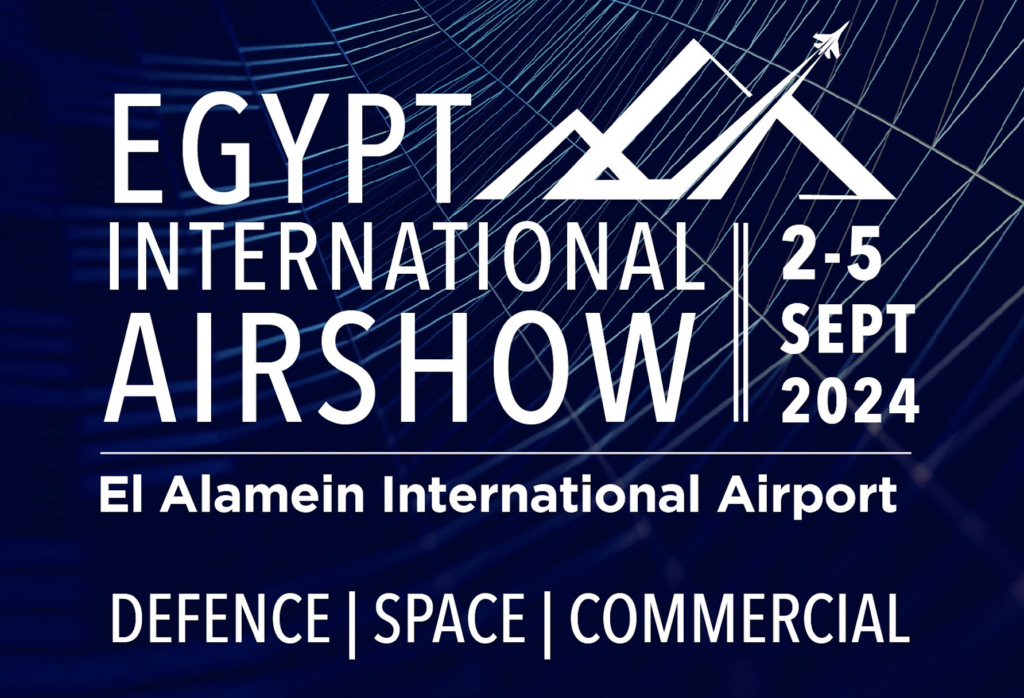 The inaugural edition of Egypt International Airshow 2024 is set to take place on 2-5 September 2024 at the new El Alamein International Airport, in one of Egypt's most prominent new tourist cities.
This event, fully supported by the Egyptian Armed Forces, Ministry of Civil Aviation, Egyptian Space Agency and the EgyptAir Holding Company, aims to foster a global exchange of expertise among prominent players in the aviation industry, across defense, space, and commercial aviation.
At a recent press conference, Air Marshal Mahmoud Fouad Abdel-Gawad, Commander of the Egyptian Air Force, confirmed Egypt's aspiration to welcome the most important pioneers in the fields of defense, military and air industries, space technology and aviation worldwide.
He also stated that the exhibition aims to open new horizons of cooperation between Egypt and other nations worldwide across multiple domains, including all aspects related to the production of military, commercial, and private aircraft along with their associated equipment, as well as advancements in space technology.
At the same press conference, Air Marshal Mohamed Abbas Helmy, Minister of Civil Aviation, affirmed the Egyptian state's ongoing desire to build bridges of cooperation and communication with all countries. The Minister emphasized that this event presents an exceptional opportunity to explore and acknowledge the latest advancements in aircraft manufacturing and development achieved by renowned international manufacturers.
Furthermore, he highlighted that the exhibition serves as a great opportunity to discover new avenues for addressing the challenges within the civil aviation industry. The Minister expressed optimism that the inaugural edition of Egypt International Airshow will showcase the essence of Egypt's uniqueness, the authenticity of its people, and the exceptional dedication of its valiant armed forces.
Arabian World Events (AWE), the organizers of Egypt International Airshow 2024, have announced the event as an historic gathering for the African and Middle East aerospace industry, being the only airshow focused on defense, space and commercial aviation on the continent.
AWE's CEO, Thomas Gaunt, has extended a warm invitation to global participants, anticipating over 250 local, regional, and international companies in attendance. El Alamein International Airport will host VIP chalets, a static aircraft park, thrilling flying displays, an aerospace exhibition showcasing the latest industry technology and more exciting features during the inaugural edition of the event on 2-5 September 2024.