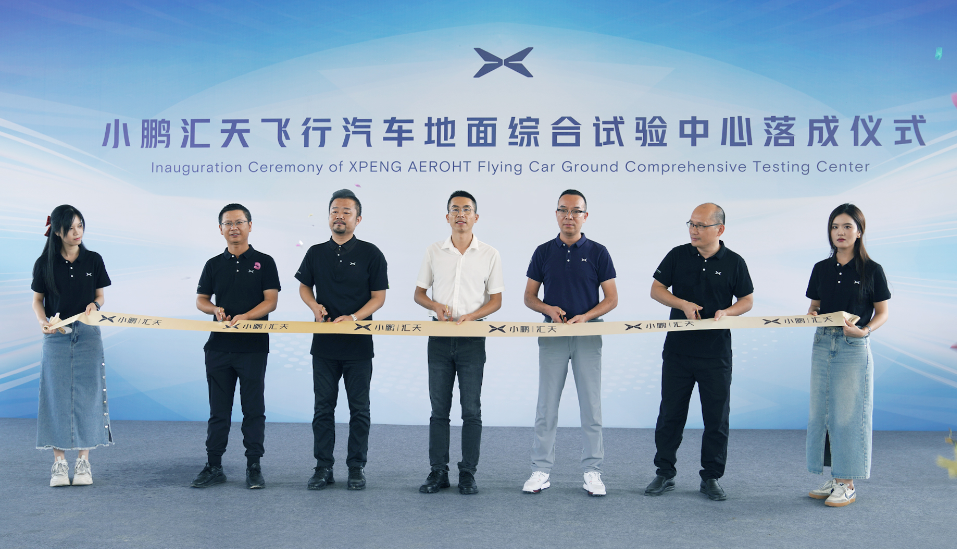 XPENG AEROHT has inaugurated a ground testing center for its eVTOLs in Foshan, China.  
The center, spanning 58,000 square meters, will focus on research and validation of new eVTOL technologies, technical standards development, and ground testing for the complete vehicle and system-level attributes.
According to XPENG, the testing center underscores its commitment to innovation in the eVTOL industry, furthering its vision of reshaping the future of mobility through advanced technology and rigorous testing.
Shuo Chen, Head of the Testing Center, said: "This center will conduct comprehensive ground tests, including strength, load, vibration, durability, environmental factors, and materials. It will support product validation from virtual simulation to real-world testing."
Zhao Deli, Founder and President of XPENG AEROHT, added: "The completion of the testing center in just four months will provide us with valuable time for the R&D of the next-generation flying car, which is currently in a crucial research and development phase. XPENG AEROHT's pioneering testing and flight system will continue to play a core role, assisting us in achieving mass production in the next 2-3 years."
Founded in 2020, XPENG AEROHT's R&D headquarters are based in Guangzhou, and the company operates four major testing bases:
Seagull Island Flight Base: Focused on validation flights, durability tests, and certification flights.
R&D Flight Test Center: Primarily dedicated to prototype flight testing.
Powertrain Experiment Center: Specialized in testing electric motors, batteries, and high-voltage electrical components.
Ground Comprehensive Testing Center: The latest addition, designed to cover all aspects of research and development for the flying car flight process.