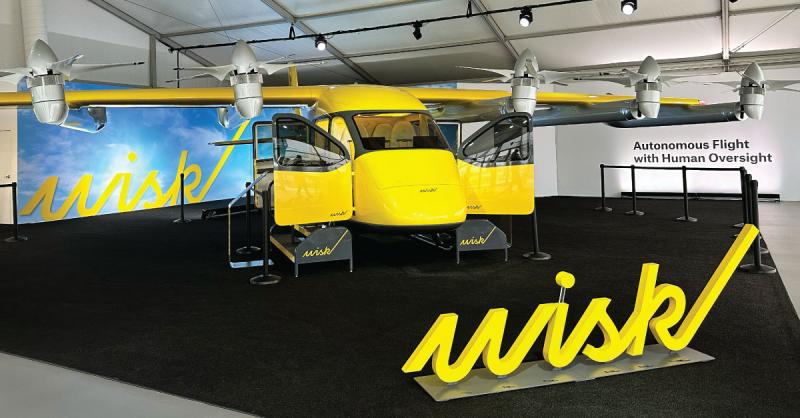 Wisk Aero will be displaying one of its 6th Generation, autonomous, electric vertical takeoff and landing (eVTOL) air taxis in the Ronald Reagan Building and International Trade Center during the US Chamber of Commerce's 2023 Global Aerospace Summit, September 12-13.
CEO Brian Yutko will also be joining a panel of industry leaders to discuss the future of air mobility and the importance of autonomy in realizing the full potential and benefits of this new form of transportation.
Wisk's display at the U.S. Chamber of Commerce Aerospace Summit is the latest in a series of events, including its recent display and demonstration flight during EAA's AirVenture/Oshkosh Air Show and display at the Paris Air Show.
"We're thrilled to showcase our autonomous technology by bringing our 6th Generation Air Taxi to the heart of D.C.," said Brian Yutko, Wisk CEO. "The Global Aerospace Summit convenes key stakeholders for important discussions to progress advanced air mobility. We look forward to being part of this discussion and emphasizing the critical role autonomy plays in safety and maintaining U.S. leadership in aviation."