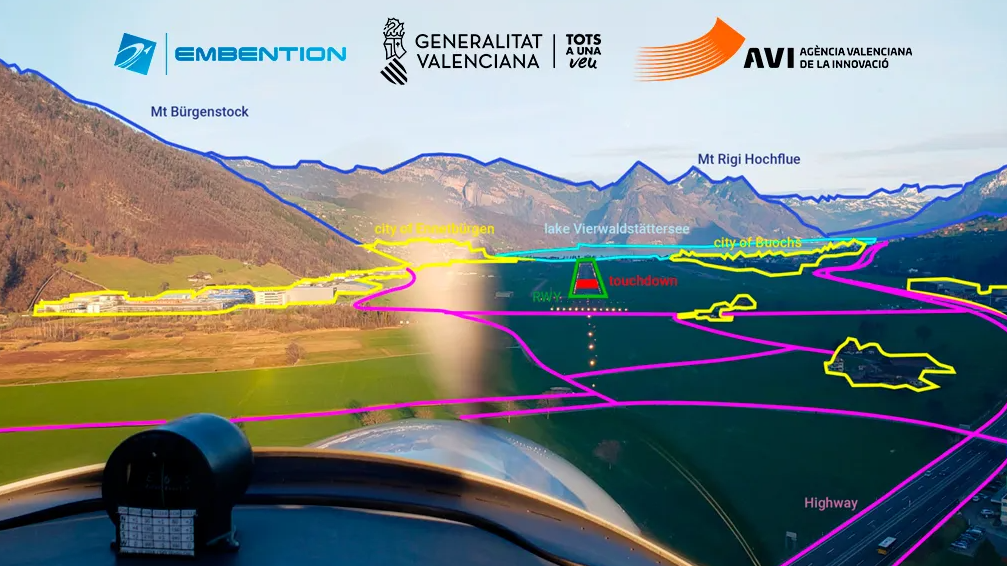 The eVTOL sector is currently in a state of rapid growth with the technology requiring a series of components to enable the flight of these vehicles while ensuring the necessary safety guarantees.
Market demands have led Embention to develop the Mission Computer project. This technology will be responsible for enabling the safe operation of eVTOL systems for commercial use.
The project has been carried out with the financial support of the Generalitat Valenciana and the Valencian Agency of Innovation (AVI).
Veronte Mission Computer features
The mass adoption of air taxis requires eVTOL systems to possess a high degree of autonomous flight capability to eliminate the need for a professional pilot on board.
The Veronte Mission Computer, in collaboration with Veronte Autopilot, will be able to perform massive data processing from different cameras, enabling applications of computer vision and situational awareness. The Veronte Autopilot handles flight parameters, guidance, navigation, and control, while the Veronte Mission Computer executes operations that require extensive data processing, obstacle identification and categorization, and navigation in degraded flight situations.
Among the functionalities of the Veronte Mission Computer, the following stand out:
Fixed-wing drones have a configuration similar to that of a traditional airplane. They use fixed wings to generate support and thrusters for propulsion. Among their main advantages are:
Sense & Avoid: Fully automated obstacle detection, classification, and characterization with a high degree of reliability and quick response.
Safe Landing Zone Detection: Given the limited flight time of eVTOL vehicles and the passengers' inability to resolve conflict situations, it becomes necessary to proceed with autonomous, fast, and effective landing.
Non-GPS Navigation: Current navigation systems rely primarily on GPS for position estimation, which may not be available in certain flight areas or could be inhibited. Therefore, a redundant navigation system based on a completely dissimilar technology becomes necessary.
High Processing Capacity: In certain applications, it becomes necessary to combine available information from multiple sensors, thus requiring a high processing capacity.
The program, spanning 24 months, has successfully concluded in the year 2023 and has entailed a series of tasks where R&D expert engineers were responsible for the hardware design, manufacturing, and software development of many of its final functionalities.
According to Embention, the application of Veronte Mission Computer as a foundation for the development of autonomous air taxis opens the door to a burgeoning sector today, Urban Air Mobility. Through the integration of Veronte Mission Computer and Veronte Autopilot, safe and reliable transportation of people via these aircraft can be achieved.