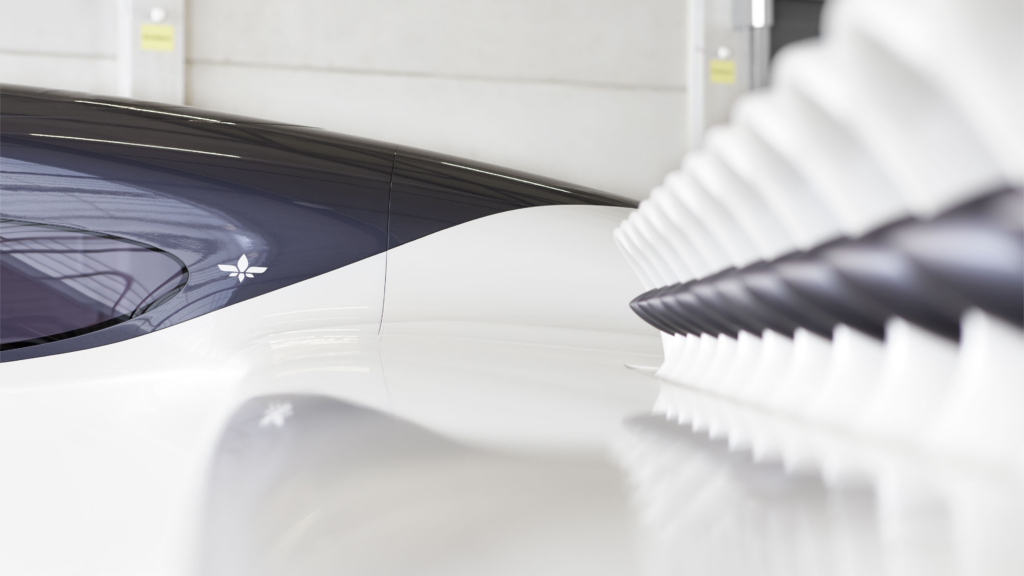 eVTOL developer Lilium is starting assembly of the Lilium Jet's electric propulsion system at its dedicated propulsion facility.
This is another milestone on the targeted path towards industrialization and commercial entry into service of the Lilium Jet and reconfirms Lilium's roadmap towards achieving first manned flight of the aircraft in late 2024.
In the first phase of assembly, the propulsion system's rotating parts, including the shaft, magnets and titanium compressor fan are assembled and mated with the associated static components such as the e-motor stator and guide vanes (for structural support and cooling). These are then integrated into the high performing engine.
In the next phase later this year, the electric engines will be integrated into the Lilium Jet's propulsion mounting system, the unique flap structure that forms the rear part of the wings and front canards and that houses the propulsion and vectoring systems responsible for vertical and horizontal flight.
Yves Yemsi, COO of Lilium, said; "The start of propulsion assembly represents a significant step towards industrializing the Lilium Jet. In the coming weeks, we will be systematically working towards validating our manufacturing capabilities and preparing to deliver the propulsion units for initial aircraft integration and type-certification testing."
Klaus Roewe, Lilium CEO, commented; "Today's announcement brings us one big step closer to the dawn of a new, sustainable jet era. The iconic, sleek aircraft design is a key differentiator of the Lilium Jet. Thanks to the unique propulsion system and aerodynamic jet architecture, I believe the Lilium Jet will set the benchmark for the eVTOL industry, opening the way for superior performance, unit economics and comfort. 95% of commercial airplanes today use jet engines, which offer high safety in addition to the best cabin experience with low vibration and noise, combined with great payload and range potential."
Daniel Wiegand, Lilium Co-Founder and Chief Engineer for Innovation & Future Programs, added; "For my fellow co-founders and myself, the start of industrial assembly of the Lilium Jet's propulsion unit marks a special moment. It was our shared belief in the radical potential of our electric jet technology that formed the nucleus of our company and that has driven Lilium forward ever since. I'm more convinced than ever that our vision of a sustainable new form of high speed and affordable regional transportation will become a commercial reality."
The start of assembly follows extensive testing of propulsion subsystems delivered by suppliers: the custom-designed aircraft e-motor, developed and built-in collaboration with Denso and Honeywell; the titanium compressor fan, developed and built in collaboration with Aeronamic; and electric motor bearings built in collaboration with SKF.
In July this year, Lilium completed testing of a full-size prototype Lilium Jet fan and stator at Jetpel's facilities, one of Germany's leading aviation technology centers, which confirmed the fan design's robust operating parameters. Additionally, testing has started on a prototype e-motor, for its mechanical, electrical, and thermal performance. The Lilium Jet e-motor has been designed to deliver industry-leading power density of over 100kW from a system weighing just over 4kg.