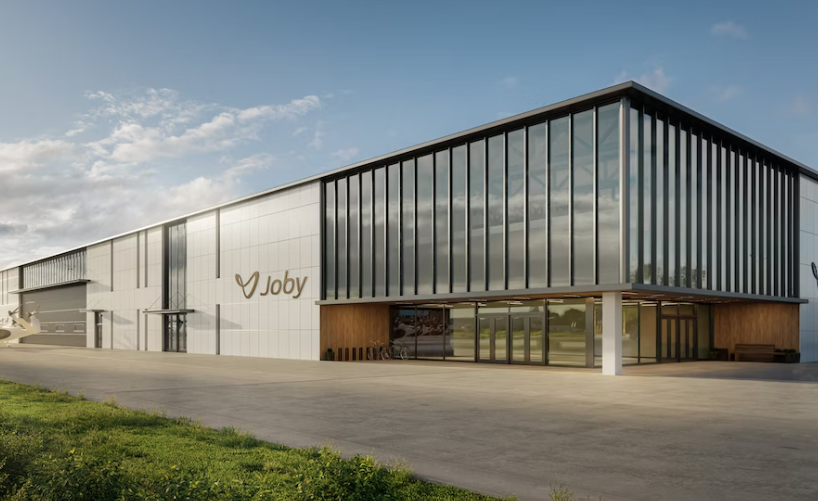 eVTOL developer Joby Aviation plans to build its first scaled eVTOL production facility in Ohio.
The facility in Dayton, home of the Wright Brothers, Wright-Patterson Air Force Base, and the headquarters of the U.S. Air Force Research Laboratories, will be capable of delivering up to 500 aircraft per year, supporting 2,000 jobs.
The 140-acre site at Dayton International Airport has the potential to support significant further growth over time, providing enough land to build up to two million square feet of manufacturing space. Construction of the scaled Ohio facility is expected to start in 2024 and it is expected to come online in 2025. Joby plans to use existing nearby buildings to begin near-term operations.
The State of Ohio, JobsOhio and local political subdivisions have offered incentives and benefits of up to $325 million to support the development of the facility, while Joby plans to invest up to $500 million as it scales operations at the site.
Joby has also been invited by the U.S. Department of Energy to submit a Part II Application for financing under the Title XVII Loan Guarantee Program, which provides access to low-interest loans for clean energy projects and would support the scaling of the facility.
Joby's long-term investor, Toyota, who worked with Joby on the design and successful launch of the company's Pilot Production Line in Marina, California, plans to continue to advise Joby as it prepares for scaled production of its commercial passenger air taxi in Ohio.
"We're building the future of aviation right where it all started, in Dayton, Ohio," said JoeBen Bevirt, Founder and CEO of Joby. "The Wright Brothers harnessed revolutionary technology of their time to open up the skies, and we intend to do the same — this time, bringing quiet and emissions-free flight that we hope will have an equally profound impact on our world. The U.S. continues to lead the way on introducing this technology, with unprecedented levels of support across all areas and levels of government. We're incredibly grateful to Governor Mike DeWine, Lt. Governor Jon Husted, Senator Sherrod Brown, Senator JD Vance, Representative Mike Turner, and the team at JobsOhio for their support, as well as the representatives of the many other states we worked with during this process."
He added: "Our partnership with Ohio is a great example of how successful public-private partnership amongst industry, local, state and federal government can bring important new technology to life."
Joby plans to start hiring in the coming months, with early roles expected to focus on the build out of the scaled facility and the machining of parts that will initially be incorporated into Joby's California low-volume production line.
An event to celebrate the announcement is set to be held at Hawthorn Hill, the home of Orville Wright. The event is expected to conclude with a ceremonial flypast of a replica Model "B" Flyer, the world's first production airplane.
According to Joby, the selection of Ohio as the site for its first scale aircraft production facility followed an extensive competitive site selection process and is contingent upon standard due diligence, state and local approvals of incentives, permitting and other legal and regulatory matters as customarily accompany such investment projects.