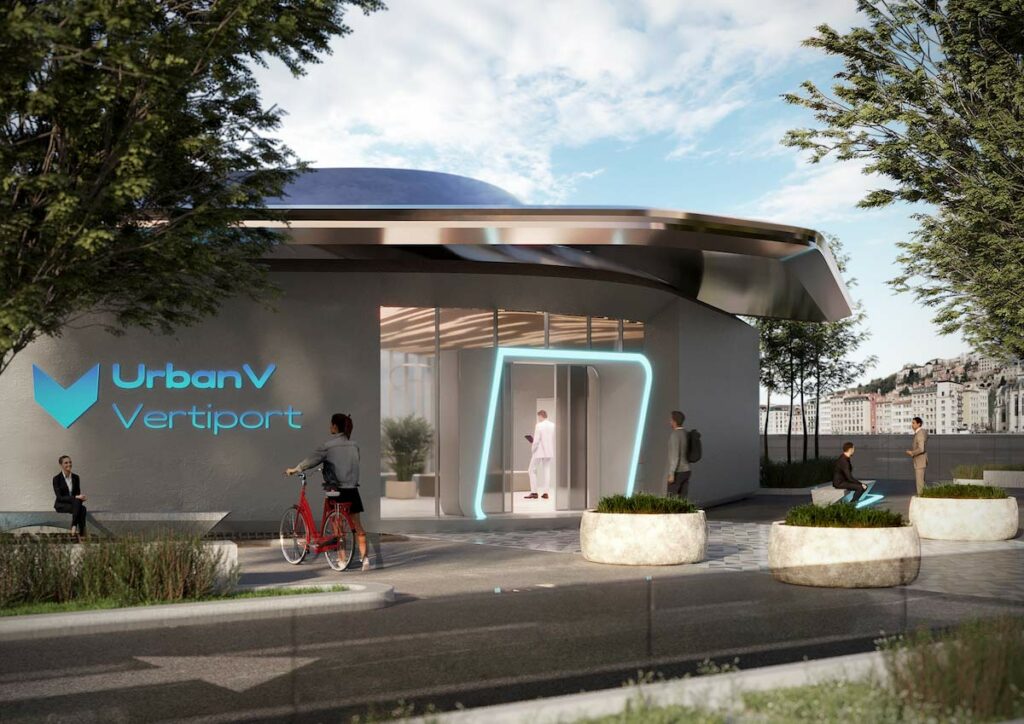 Advanced Air Mobility (AAM) company UrbanV has selected Amazon Web Services (AWS) as its cloud provider to support the development of eVTOL vehicle transport networks.
UrbanV is working in partnership with AWS Professional Services (ProServ) to develop and operate its own networks of vertiports, which will be used by eVTOLs to transport passengers within city centers.
AWS will help to develop an innovative and scalable operating model for vertiports that can be expanded internationally over the next few years.
UrbanV has set itself the goal of launching its first eVTOL service from Rome Fiumicino Airport to central Rome by the end of 2024, ready to transport visitors arriving in the city to attend the Jubilee in 2025. From 2026 onwards, Rome's network will expand to 10 vertiports, allowing for fast, traffic-free travel between popular transit hubs and tourist destinations.
In parallel, UrbanV will open vertiport networks in Venice, Bologna and on the French Riviera, providing travellers with faster and more sustainable alternatives to busy city streets and traditional means of transport. Over the next five years, the company plans to invest several hundred million euros in the expansion of its model on a European and global scale.
AWS will play a key role in the development of the operating model for UrbanV vertiports that will leverage the AWS cloud technology to automate the passenger experience, making check-in operations and security checks simple, reducing the need for space and enabling the vertiports themselves to integrate into urban spaces. Passengers will receive customized updates in real time, with travel plans that will automatically adjust if connecting flights are delayed, multi-channel check-in and inherent flexibility.
"Our vision for electric urban air travel focuses on reinventing the flying experience," said Carlo Tursi, UrbanV CEO. "Within AWS, we recognized the ideal cloud partner to turn this vision into a reality. Their unrivalled experience in the airline industry gives them a profound understanding of the sector and, furthermore, their thirst for innovation makes them the ideal partner to create new possibilities. Together, we will develop a revolutionary urban travel experience, not only in terms of the vehicles involved, but also in terms of the passenger experience."