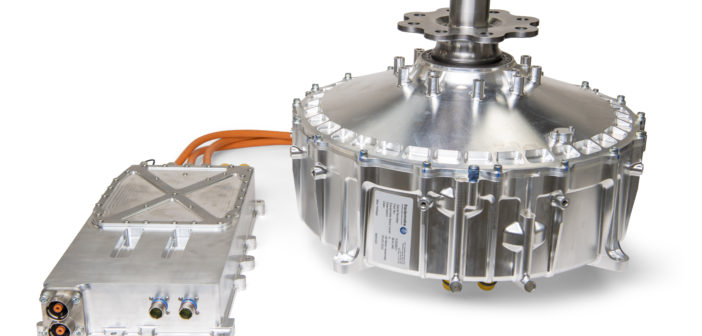 UK-based engineering specialist Equipmake has supplied an advanced electric propulsion unit (EPU) for Vertical Aerospace's prototype eVTOL aircraft.
Recently completing the first-ever full-scale untethered eVTOL flights in the UK, the VX4 prototype features a bespoke EPU from Equipmake, combining a lightweight, power dense electric motor with a high-performance inverter, designed, developed and manufactured by Equipmake at its base in Snetterton.
Each motor uses Equipmake's proprietary rotor design, with the magnets forming a Halbach array to maximize torque and minimize mass to deliver, while the inverter is matched to the motor for optimum power density.
The significant milestone of the first thrustborne flights, meaning the prototype eVTOL aircraft has been held up by the thrust of its vertical propulsion system, allows Vertical Aerospace to progress on its mission to certify the VX4 by the end of 2026.
According to Equipmake, the project is the first time its electrification products and expertise have been applied to the growing eVTOL market.
Ian Foley, Equipmake CEO, said: "Congratulations to Vertical Aerospace on achieving this milestone. Through our advanced, lightweight, power dense electric propulsion unit, which combines both our e-motor and inverter technology, we're delighted to be supporting the company on its journey and are looking forward to further assisting in accelerating prototype vehicle development."
John Cooper, CEO, BAR Technologies added: "This first untethered flight of the VX4 marks a significant milestone for us and I'm delighted we have the support and expertise of Ian Foley and his team at Equipmake, who have provided us with an advanced, lightweight, electrical propulsion unit which has played an absolutely critical role in this achievement."