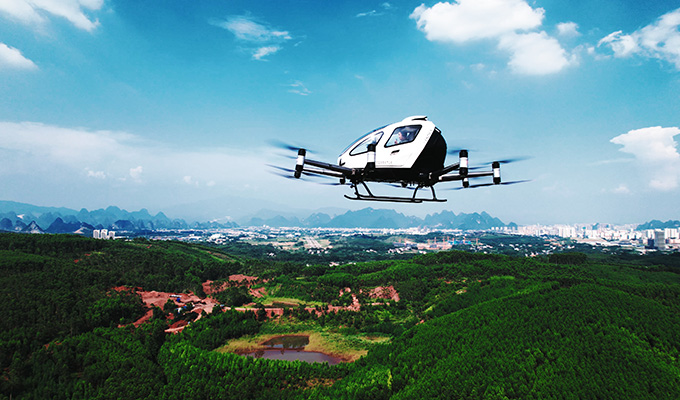 EHang's Unmanned Aircraft Cloud System (UACS) has been approved by the Civil Aviation Administration of China (CAAC) for trial operations.
With the UACS trial operations approved, EHang further solidifies a vital foundation for commercial following the certification of its EH216-S.
Additionally, the approval of the UACS trial operations serves as a significant safeguard for large-scale operational safety and management.
In the increasingly widespread application of unmanned aircraft in the field of low-altitude economy, UACS technology has become an important safeguard for secure and efficient operations. EHang's UACS features functions of management of airspace, UAVs, flight plans and operators, enabling cluster management of multiple aircrafts within the same airspace, and ensuring safer and more reliable operations. 
The approval letter issued by the CAAC signifies that EHang's UACS meets relevant civil aviation standards in China. In the commercial operations of EH216-S after obtaining its type certificate, EHang's UACS will also become a crucial component.
Huazhi Hu, Founder, Chairman and CEO of EHang, commented: "EHang UACS trial operation has received official approval from the CAAC, indicating that EHang has been recognized by the authority of the national regulator. From unmanned aerial vehicle systems to the UACS, as well as operating teams and service platforms, EHang has made comprehensive and sufficient preparation for the upcoming commercial operations after years of planning. With EHang's long-term accumulated advantages, we are confident and well-positioned to embark on a new chapter of UAM operations with our partners."