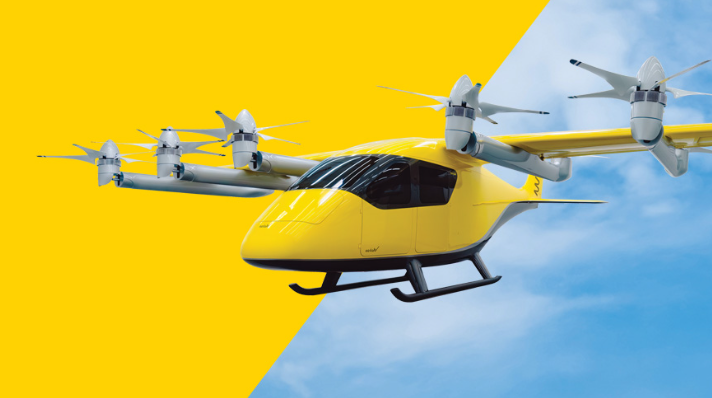 Advanced Air Mobility (AAM) company Wisk Aero is to make its EAA AirVenture Oshkosh 2023 air show debut this July.
Taking place from 24th-30th, the company will have a number of opportunities for show attendees to learn more about autonomous passenger flight and the company's vision of safe, everyday flight for everyone.
6th Generation Air Taxi Display: The company's 6th Generation air taxi – the world's first four-passenger, autonomous, electric vertical takeoff and landing (eVTOL) air taxi – will be on display in the Wisk chalet.
General Aviation Forum Session: Wisk will host a Forum session addressing the impact of autonomous air taxis on general aviation, including a Q&A session for attendees to ask questions. The Forum sessions will include a panel of general aviation pilots that work at Wisk and will be moderated by Steve Thorne of FlightChops. The Forum sessions will take place at Forum Stage 5, on Monday, July 24th, from 10:00-11:15am CDT.
"Many of our employees are pilots and we have long dreamed of sharing the groundbreaking, innovative work that we're doing at Oshkosh," said Brian Yutko, CEO of Wisk. "This year, we're fulfilling that dream. We are excited to introduce the Oshkosh community to our 6th Generation air taxi and to sharing more about how autonomous flight is going to positively change the future of aviation."
Unlike remotely piloted aircraft that are flown with traditional flight controls by a human pilot on the ground, Wisk's aircraft fly themselves while being monitored from the ground. Each flight is monitored ,not remotely piloted, by a ground-based supervisor that can intervene by sending new commands that the aircraft then executes autonomously.
This unique autonomous approach combines existing automation technologies with proprietary autonomous software and additional capabilities. The result is a truly autonomous, certifiable system with predictable, deterministic outcomes.