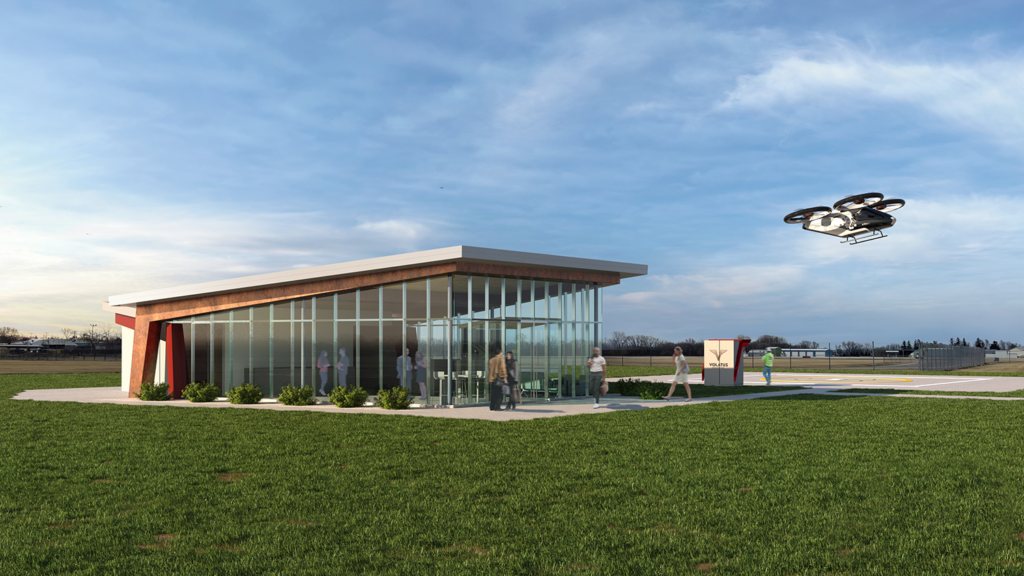 Volatus Infrastructure has signed a Letter of Intent (LoI) with Greenport International Airport & Technology Center to build a vertiport as part of 5,426-acre phase one development plans.
The vertiport will include Volatus' modularly designed terminal building and landing pad with a vehicle-agnostic charging station.
The teams hope to break ground yet this year which would allow for the vertiport to open in early 2024.
"This partnership is revolutionary for the AAM industry," said Grant Fisk, Volatus Infrastructure Co-Founder. "Greenport is going to set the tone and create standards for the US vertiport market by being one of the first FAA-compliant, fully operational eVTOL vertiports open."
"Greenport International Airport and Technology Center is excited to bring the second commercial Vertiport in the United States to Central Texas and provide the required intelligent infrastructure to support the US AAM industry indefinitely," added Jim Carpenter, Greenport International Airport CEO.
Central Texas Airport Holding is developing Greenport International Airport and Technology Center on 5,000 acres in Northwest Bastrop County, Texas, 17 miles from Central Austin.
Phase l will consist of state-of-the-art, privately owned Greenport International Airport, purpose-built on 2,605 acres to accommodate larger business jets and anchor the 2,809-acre Greenport International Technology Center, designed to uniquely appeal to businesses flooding into the Austin Metropolitan Statistical Area.
The airport will have a 10,000-foot runway with a planned 2.9 million square feet of hangar space, 9 million square feet of data center space and research-and-development, and small-office building space, much of it with "through the fence" access. The development will also feature a US Customs Port of Entry.