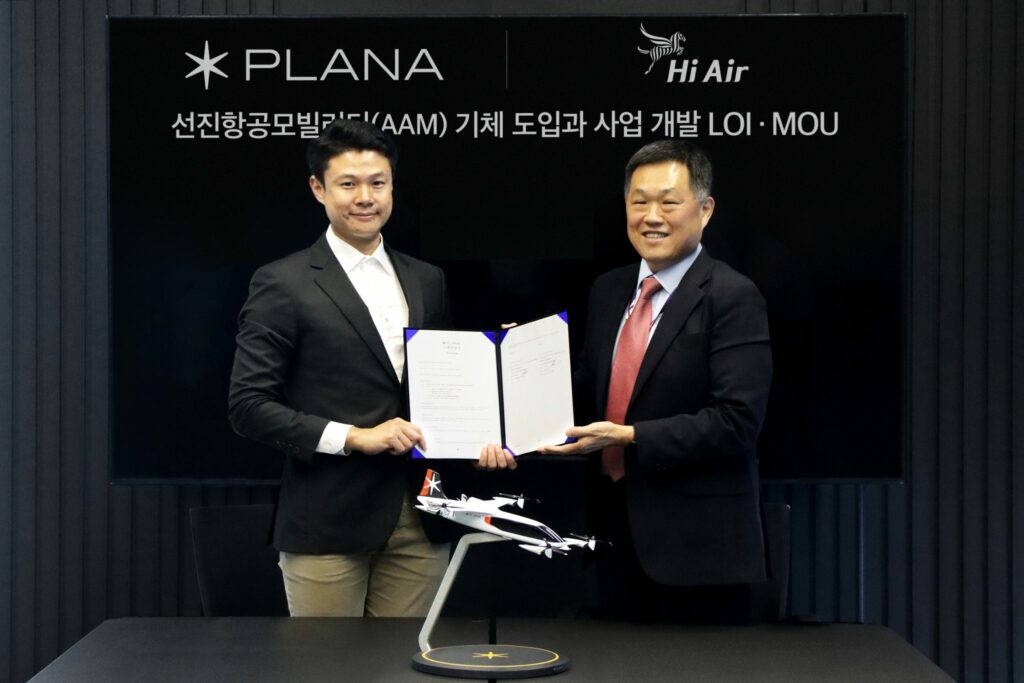 Developer of hybrid-electric VTOL, Plana, has signed an agreement with Hi-Air, a South Korean commercial air carrier, to supply 30 CP-01 aircraft.
Under the Letter of Intent (LoI), Plana will deliver the first 10 aircraft in 2031, with the remaining 20 to follow.
Plana and Hi-Air will jointly develop business models for passenger and cargo transportation, and expect to create synergies by leveraging their respective expertise in aircraft operation and development.
"We are excited to partner with Hi-Air, a leading small-scale air operator in South Korea," said Jinmo Lee, Plana's Chief Product Officer. "This partnership will help us to strengthen our position in the AAM market and contribute to the development of the South Korean air mobility industry."
"We are confident that this partnership will help us pioneer a new era of air mobility in South Korea," said Joseph Kim, CEO of Hi-Air. "We will combine PLANA's technology and Hi-Air's expertise to create a new air mobility market."