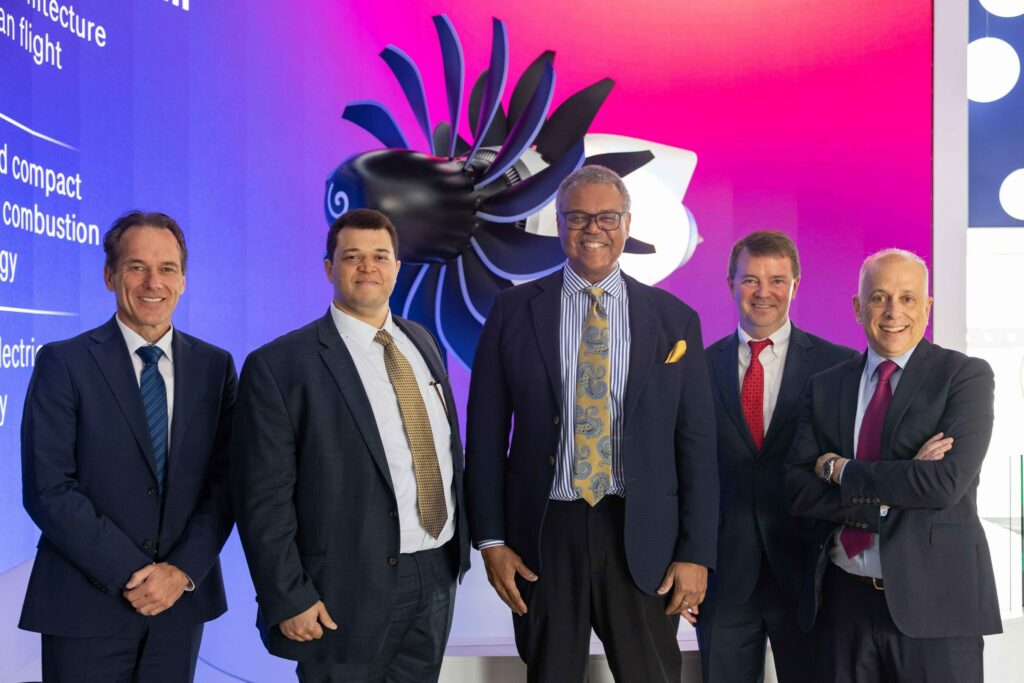 MagLev Aero has selected GE Additive's AddWorks consultancy team to support the development of additive technologies and materials for its proprietary MagLev HyperDrive aero propulsion platform.
MagLev Aero is an aerospace innovator with more than 20 issued patents underpinning a breakthrough propulsion platform that is designed to enable the next generation of ultra-quiet eVTOL aircraft. With a novel engineering approach, the company aims to solve critical challenges in urban eVTOL business models, practicality and deployment. 
The unique MagLev HyperDrive applies the same fundamental principles that drive ultra-fast, ultra-quiet, high-efficiency maglev trains, but in a circular rotor. According to the company, this approach has the potential to deliver less noise, more payload, elevated safety and compelling industrial design for high-efficiency electric aircraft.
MagLev Aero's propulsion-first business model allows its platform to be integrated into different OEMs' aircraft concepts and eVTOLs, enabling industrial design elements and use cases previously thought impossible with traditional rotor technology.
The first generation of eVTOLs has achieved milestones that have helped improve the viability of Urban Air Mobility (UAM). But, according to the company, the industry has yet to solve the critical, real-world challenge of take-off and landing noise. MagLev Aero represents the next generation of electric, ultra-quiet, high-performance and safe vertical lift propulsion that is necessary to bring clean energy flights to everyday people.
Ian Randall, co-founder and CEO of MagLev Aero, said: "This is a major step for MagLev Aero, and we are thrilled to harness the power of GE Additive's extensive industry experience, cutting-edge metal additive manufacturing techniques and proven track record of designing and fabricating additive manufactured propulsion components that satisfy the stringent requirements of aerospace certification."
Rod Randall, MagLev Aero co-founder and chairman, said: "The MagLev HyperDrive platform represents a transformative step in vertical lift efficiency and aircraft design. By working with AddWorks' world-class consultants and engineers, we are leveraging advanced technologies and materials to achieve optimal strength and stiffness at the lightest weight on our mission to open up ultra-quiet electric air mobility to the masses."
GE Additive is one of the first companies to be publicly announced as supporting MagLev Aero, driving the potential of additive manufacturing to unlock a new generation of eVTOL aircraft designs that achieve ultra-low noise operation – not just in high-altitude cruise, but also in take-offs and landings to achieve community acceptance from the general public, as well as widespread accessibility.
David Chapin, AddWorks engineering leader, said: "We're honored to have been chosen by MagLev Aero. The eVTOL segment is rethinking commercial aerospace, both in terms of business model and technical innovation and creativity, and our team is looking forward to exploring how additive manufacturing can play a role in this emerging industry."
MagLev Aero is actively in talks with major OEMs and is supported by technology investors and industry leaders who have endorsed its innovative approach, including Breakthrough Energy Ventures, Material Impact, Stage 1 Ventures, Grit Capital and Moai Capital, among others.