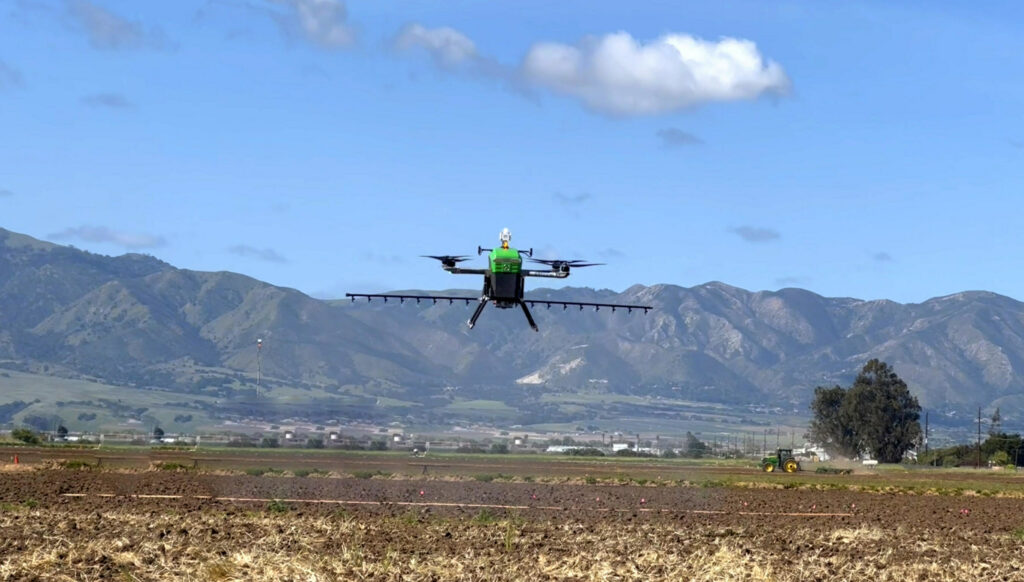 Guardian Agriculture, developer of electric Vertical Take-Off and Landing (eVTOL) systems for commercial-scale sustainable farming, has revealed a Series A fundraise of $20 million.
Led by Fall Line Capital, this round will support expansion of commercial operations across farms nationwide and accelerate the ramp-up of large-scale manufacturing of its SC1 aircraft.
"Customers, investors, and regulators recognize that there's no better application of electric, fully-autonomous aircraft than in commercial farming," said Guardian Agriculture Founder and CEO Adam Bercu. "We have taken a practical approach to building and deploying our technology that puts us well ahead of other eVTOL developers. As the first and only eVTOL-maker with FAA approval to operate commercially, this funding will allow us to begin and quickly expand commercial operations – on real farms, with paying customers – sooner as we continue to strengthen our team and ramp up aircraft production."
The Guardian SC1 platform, which is said to already have more than $100 million in customer orders, is believed to be the only autonomous, electric, aerial crop protection system designed specifically for large-scale agriculture. And unlike existing unmanned autonomous systems, Guardian designs and manufactures its system entirely within the US, supporting US competitiveness, jobs, and ensuring national security. Guardian Agriculture will begin commercial operations in support of its Wilbur-Ellis customer in California this summer.
"Any farmer buying new machinery today can tell you about reliability problems as complexity has far outpaced quality control," commented Fall Line Capital Managing Director Clay Mitchell. "Guardian is the first company to develop unmanned aerial application technology that's made with aviation-grade engineering and manufacturing, which greatly enhances reliability and performance. Even beyond the cost savings and elimination of soil and crop damage, the first thing farmers will notice about Guardian's product is that it works."