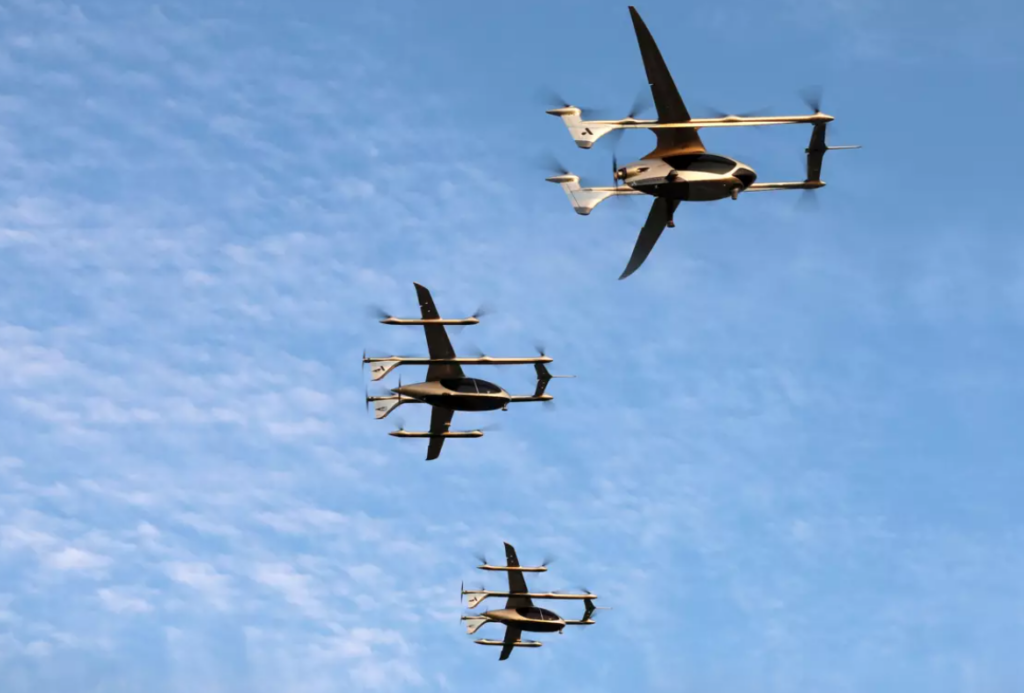 AutoFlight has successfully executed a formation flight of three autonomous eVTOL aircraft in Shanghai, China.
Thought to be a world first, three of AutoFlight's industry-leading "Prosperity I" models were involved in the flight, demonstrating the company's capability in rapid prototype design, manufacturing, and its ambition to shape the future of aerial transportation.
"We aim to complement urban and regional means of transport for all people by building very safe, quiet, and affordable airtaxis," said Tian Yu, Founder of AutoFlight.
Lukasz Gadowski, technology entrepreneur, investor, and backer of AutoFlight, commented: "It is a delight to be part of a venture that's reshaping the frontiers of technology and innovation. With this successful flight, we have set a new standard for the eVTOL industry."
The formation flight saw three generations of the "Prosperity I" aircraft, indicating the rapid evolution of the aircraft's development. According to AutoFlight, it plans to make the prototypes into products, with a cargo version set to be released for safe cargo transport in Asia next year, and a passenger version gradually developed in the coming years, meeting the highest safety standards for aviation.
"The formation flight is a testament to our commitment towards making aerial transport safe, sustainable, and accessible," added Mark Henning, former Airbus Helicopter Engineering Chief and Head of the AutoFlight Europe team. "We have much more to come."