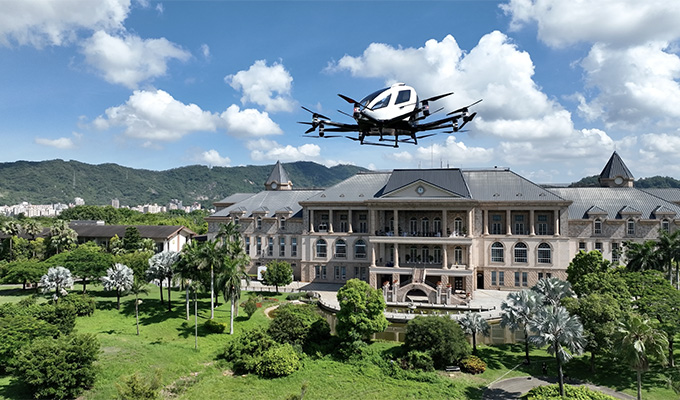 EHang has formed a strategic urban air mobility (UAM) partnership with the Bao'an District Government of Shenzhen municipality for commercial operations of EH216-S Autonomous Aerial Vehicles (AAVs) following completion of type certification.
Bao'an District and EHang will jointly develop UAM use cases, systems and routes to build Shenzhen as a national low-altitude economy development demonstration city.
Leveraging the resources of Bao'an District, EHang plans to establish the company's first UAM Operation Demonstration Center at the OH Bay, an urban landmark in Shenzhen, and to launch aerial tourism and sightseeing experience services with EH216-S AAVs.
Under this strategic partnership, the Bao'an District Government will provide comprehensive support for EH216-S AAV procurement, financial leasing, infrastructure construction, and low-altitude operations in the area. Based on that, EHang plans to establish an EH216-S AAV Assembly and Delivery Center, a Research and Development Testing Center, as well as a Maintenance Support Center in Bao'an District in the future to ensure local UAM operational services.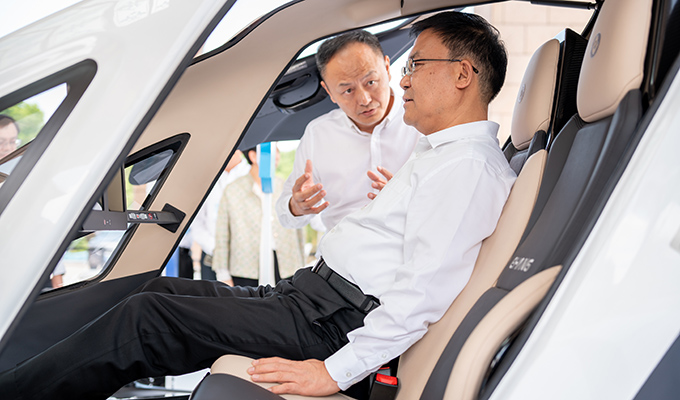 At the 2023 Bao'an District Low-Altitude Economy Investment Promotion Conference, the Bao'an District Government officially issued its low-altitude economy development plan.
Meng Jinjin, Executive Deputy District Mayor of Bao'an District, said: "Bao'an District has been committed to providing a favorable market environment and policy framework for enterprises in the low-altitude economy industry and highly values the innovative development of the new aviation industry. EHang, as a global leader in the UAM industry, boasts extensive experience in the research, development, production, and operations of passenger-carrying AAVs. Starting with the UAM Operation Demonstration Center at the OH Bay, we aspire to further collaborate with EHang to carry out various UAM projects in Bao'an District, with a goal to develop more than 10 routes within this year."
Meng Jinjin added: "We believe our partnership with EHang will drive the prosperity of the low-altitude economy in Bao'an District and bring a more convenient and efficient way of life to Shenzhen for a prosperous blueprint for the low-altitude economy."
Xin Fang, Chief Operating Officer of EHang, commented: "Shenzhen is a city full of innovative vitality and possesses a strong foundation in intelligent manufacturing with expansive market demands for the development of the low-altitude economy, which the city is currently vigorously promoting. As a global leader in the AAV industry, we are delighted to collaborate with the Bao'an District Government of Shenzhen municipality to jointly explore UAM operations. We look forward to contributing EHang's expertise to establishing a low-altitude service ecosystem by advancing the sales, uses, and maintenance of EH216-S AAVs to ultimately nurture high-quality development of the low-altitude economy in Shenzhen and the Guangdong-Hong Kong-Macao Greater Bay Area."