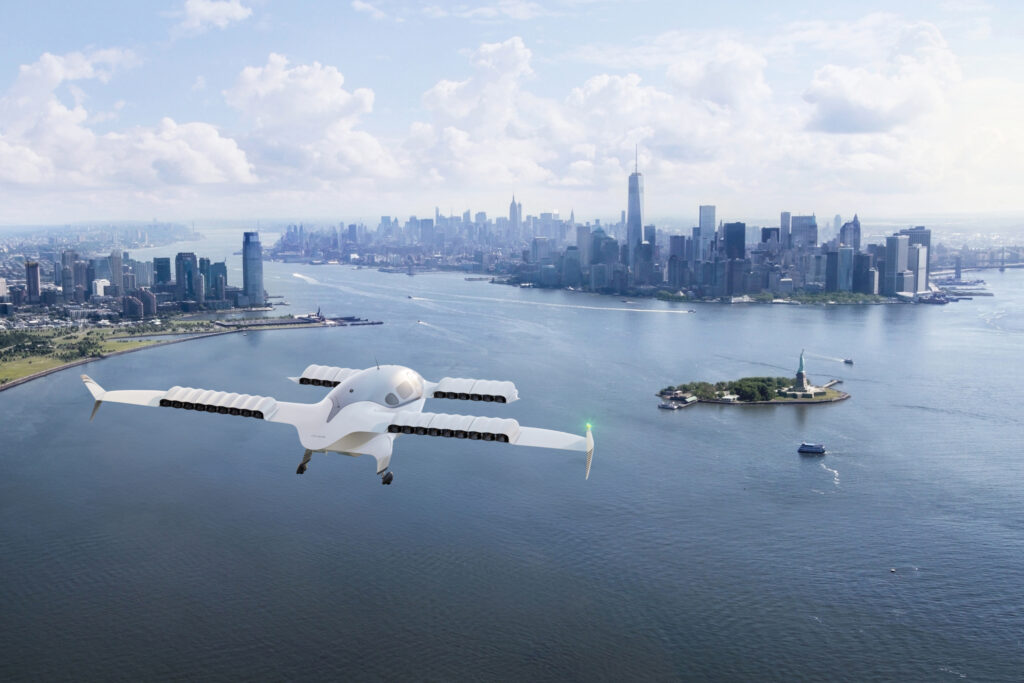 eVTOL developer Lilium has successfully arranged a capital raise for a total amount of $192 million.
Participants in the upsized round included leading German technology investors Earlybird Venture Capital, BIT Capital, UVC Partners and Frank Thelen, multiple institutional investors led by B. Riley Securities and e-mobility investor E-vestment B.V. Several Lilium Board members and senior executives also participated.
As previously revealed, Aceville Pte. Ltd, an affiliate of Tencent Holdings Limited, will fund an additional $75 million to partially prepay against the total exercise price of the warrants previously issued, with such funding expected shortly.
The capital raise is seen as a significant step in securing Lilium Jet's full funding for commercial launch. Together with the $100 million funded in early May, this will bring the total raised in 2023 to $292 million.
The capital raised will enable Lilium to continue its development program at full pace, covering much of the estimated capital required to achieve its first manned flight of the type-conforming aircraft, which Lilium remains on track to achieve in the second half of 2024. Thereafter, Lilium expects to receive substantial pre-delivery payments (PDPs) that will fund a significant portion of its future capital requirements, including manufacturing of its type-conforming aircraft.
Klaus Roewe, Lilium CEO, said: "Our continued mission is to support the decarbonization of the aviation industry with our revolutionary Lilium Jet. We're thrilled to have such strong support to continue that mission from existing and new investors, including in our own backyard here in Germany, with leading tech investors Earlybird and BIT Capital, as well as UVC Partners, closely associated with our founders' alma mater, the Technical University of Munich, and from repeat Lilium-investor Frank Thelen."
Dr. Hendrik Brandis, Earlybird Co-founder & Partner, commented: "We are thrilled to back Lilium and demonstrate our continued support for aviation innovation. Coming from an aerospace engineering background, I am fascinated by brave innovators tackling new frontiers. We believe Lilium offers multiple advantages in terms of safety, flight comfort, low noise levels, total cost of ownership, as well as climate impact via their zero emissions. The commercial case is clear and stands to expand inter-urban transportation. We see Lilium's future as very positive and are excited to be a key part of it."
Johannes von Borries, UVC Partners Managing Partner, said: "We have followed and supported Lilium from the beginning. While it seemed like a fantastic dream to build electric jets back then, the company has grown into a world-class aircraft manufacturer. We are extremely proud to be part of the next phase of the journey to electrify air travel."
Prof. Dr. Schönenberger, CEO of UnternehmerTUM and aerospace engineer, said: "The European Commission intends to achieve climate neutrality in the EU by 2050, including the intermediate target of an at least 55% net reduction in greenhouse gas emissions by 2030. Reducing aviation emissions will play a critical role in reaching this sustainability goal. We believe that Lilium will significantly contribute to this objective with its scalable mobility solution."
Menno van Diermen of E-vestment B.V. / Loving Lilium added: "We love supporting Lilium's journey, and look forward to supporting them on the path to their next significant milestones: building a type conforming aircraft and achieving their first manned flight."