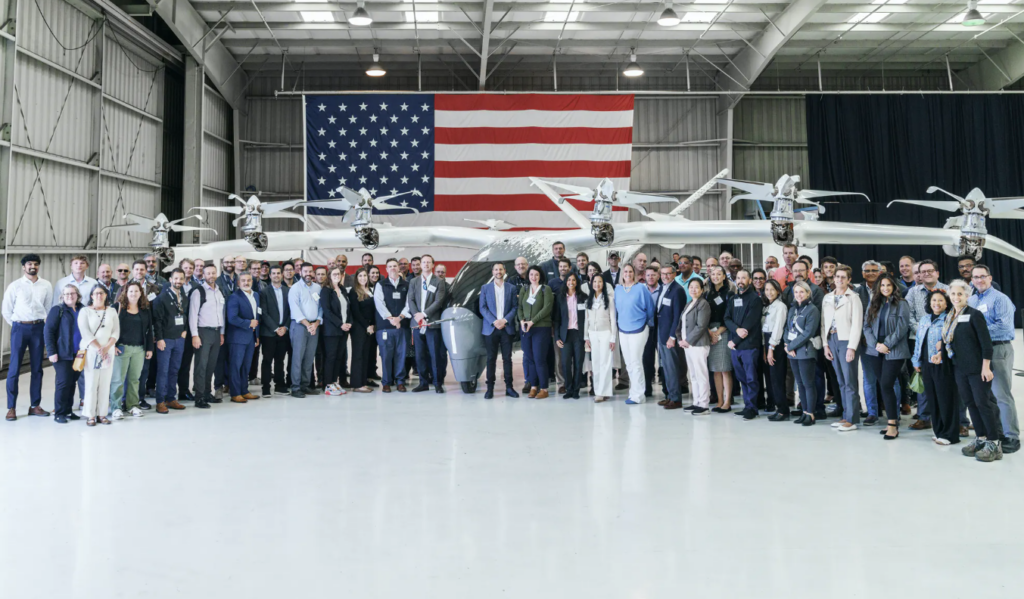 Archer Aviation recently welcomed the Federal Advanced Air Mobility (AAM) Interagency Working Group to its flight test facility.
The delegation of federal stakeholders featured more than 70 representatives from the Department of Transportation (DoT), White House, Federal Aviation Administration (FAA), National Aeronautics and Space Administration (NASA), Federal Communications Commission (FCC), Department of Defense (DoD), The National Telecommunications and Information Administration (NTIA), and other agencies who met with over 20 Archer executives.
As part of the visit, the attendees witnessed a live flight test, viewed Archer's Midnight aircraft and learned more about Archer's approach to aircraft design, safety and certification.
The Biden Administration formed the Federal AAM Interagency Working Group to meet the requirements of the Advanced Air Mobility Coordination and Leadership Act, which was passed by Congress and signed into law in October 2022. The working group supports the goal of achieving safe integration of Advanced Air Mobility into the national airspace and ensuring that the US maintains its global leadership position in the aerospace industry. This is being done in order to grow new transportation options, amplify economic activity and jobs, advance environmental sustainability and new technologies, and support emergency preparedness and competitiveness.
"It was inspiring to see the level of support from across the federal government focused on ensuring the safe entry of eVTOL aircraft into the U.S. market in 2025," said Adam Goldstein, Founder and CEO of Archer. "For many of our guests, this was the first time they've been able to witness an eVTOL aircraft flight in person. Our showcase emphasized just how far along we are, and demonstrated the safety and low noise advantages of eVTOL aircraft."