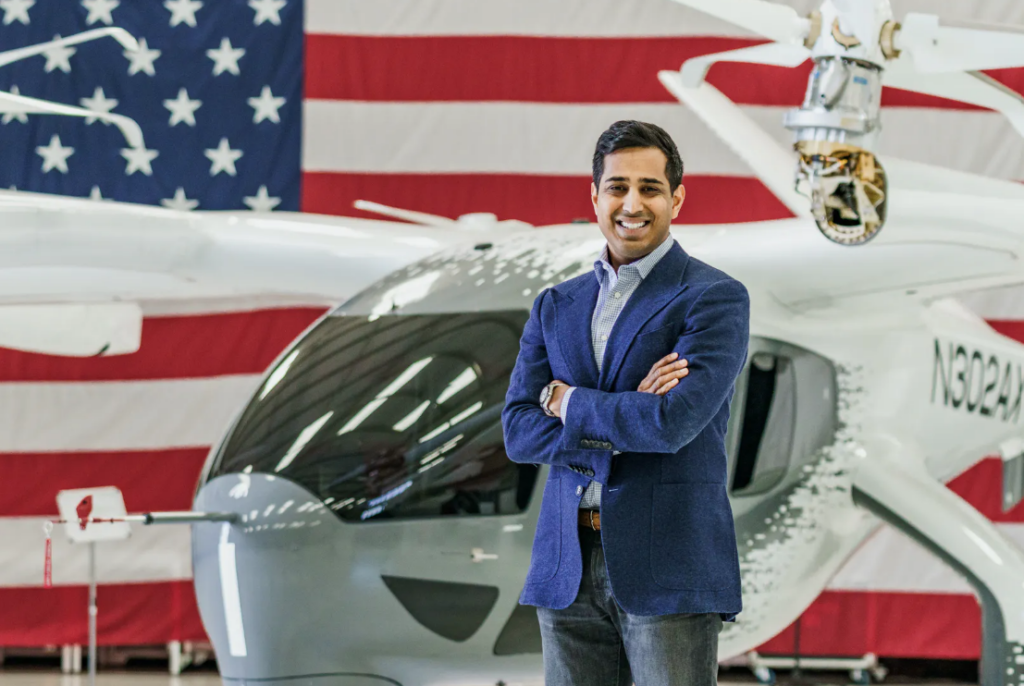 Nikhil Goel has joined Archer Aviation as the company's Chief Commercial Officer (CCO).
Goel will lead the execution of Archer's global commercialization efforts as the company prepares to bring Midnight to market in 2025 in the U.S. in partnership with United Airlines.
Goel brings deep industry expertise to Archer after co-founding Uber Elevate, Uber's air taxi division, and jointly authoring the Uber Elevate white paper that is widely credited with establishing the vision for the commercial eVTOL aircraft industry.
As CCO, Goel will be responsible for spearheading Archer's commercialization strategy with a focus on bringing New York, Chicago, Los Angeles, Miami and San Francisco online as Archer's initial domestic markets and capturing international demand by stewarding partnership opportunities across several key markets, including the Middle East, Asia, and Latin America.
Goel's addition is timely as Archer is continuing to rapidly advance its commercialization efforts after receiving a $10 million pre-delivery payment from United Airlines for 100 eVTOL aircraft that it anticipates deploying into the multiple point-to-point routes it has announced alongside United in the U.S.
After starting at Uber as a product leader on the emerging markets and rider experience teams, Goel co-founded Uber Elevate. Working alongside NASA and Uber executives, Goel helped spearhead the vision for Uber Elevate which has, in turn, inspired the approach to commercializing the industry. In 2020, Goel helped spin off the Uber Elevate business in a strategic sale to Joby Aviation. Goel has been a Senior Advisor to Archer since 2020 and prior to Uber held roles at McKinsey & Company, Google, Microsoft, and NASA.
"Having recently traveled around the world to the largest international markets and seen firsthand how strong the demand for our aircraft is outside the U.S., it's clear that now is the right time to make this strategic hire and bring Nikhil on to capitalize on the sizable market opportunity for domestic and global expansion," said Adam Goldstein, Archer's Founder and CEO. "Since day one, we've laid out an aggressive goal to be the first to bring an eVTOL aircraft to the UAM market, and adding Nikhil to our senior leadership team significantly bolsters our efforts to reach that goal."
"My career has been focused on transforming the way people move in and around cities and enabling the future of on-demand, urban air transportation," said Nikhil Goel, Archer's Chief Commercial Officer. "I've been working with Adam and the team for several years, and I believe Archer is the most well-positioned eVTOL aircraft OEM to make this vision a reality with the industry's leading team and product. It's an honor to join the company as Chief Commercial Officer and lead our path to market."
Archer's goal is to transform urban travel, replacing 60-90 minute commutes by car, with estimated 10-20 minute electric air taxi flights that are safe, sustainable, low noise and cost competitive with ground transportation. With a range of up to 100 miles, Archer's Midnight is a piloted, four passenger aircraft designed to perform rapid back-to-back flights with minimal charge time in between flights. Component manufacturing is already underway for Archer's conforming Midnight aircraft, as the company is targeting final assembly of its conforming Midnight aircraft in the fourth quarter of 2023 and to begin piloted flight test operations in early 2024.