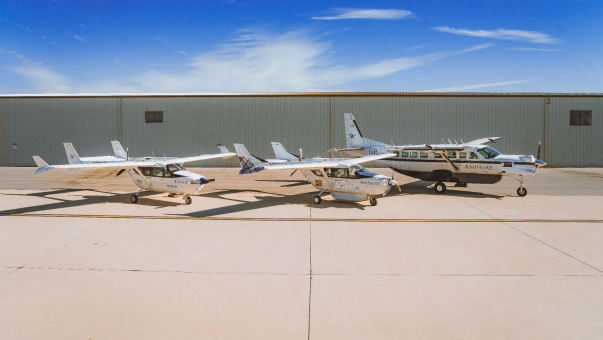 Hybrid electric aircraft systems company Ampaire has acquired Talyn Air, a developer of electric vertical take-off and landing (eVTOL) aircraft.
The transaction will accelerate Ampaire's strategy to build and lead the electrification of aviation, driving further profitable growth by expanding into defense, drone, and eVTOL markets as well as broadening its intellectual property and contracts portfolio with an additional eight patents and seven government contracts with sole-source follow-on rights.
With the acquisition of Talyn, Ampaire continues to multiply applications for its pioneering hybrid electric propulsion systems, which to date have flown over 18,000 miles, believed to be the most hybrid electric flight time in the industry, integrated into general aviation and regional turboprop commercial aircraft.
"Adding Talyn to Ampaire's already strong technical foundation in hybrid electric propulsion will be immediately accretive to revenue growth and allow the company to accelerate our reach into the valuable drone and eVTOL sectors for both commercial and defense applications," said Kevin Noertker, CEO of Ampaire. "Growth through acquisitions of companies and assets is a key part of our long-term strategy to become the industry leader in electrified aviation. Through this expanded portfolio of technology and programs, we will be well-positioned to offer customers the most experienced hybrid electric propulsion capabilities in the industry across drones, fixed wing, and eVTOL."
"We founded Talyn with a vision for advancing aviation, transforming the way we fly, and evolving toward a greener future," added Jamie Gull, Talyn CEO. "We are excited that our technology and vision, combined with Ampaire's industry-leading solutions, will provide game-changing capabilities to the aviation industry."