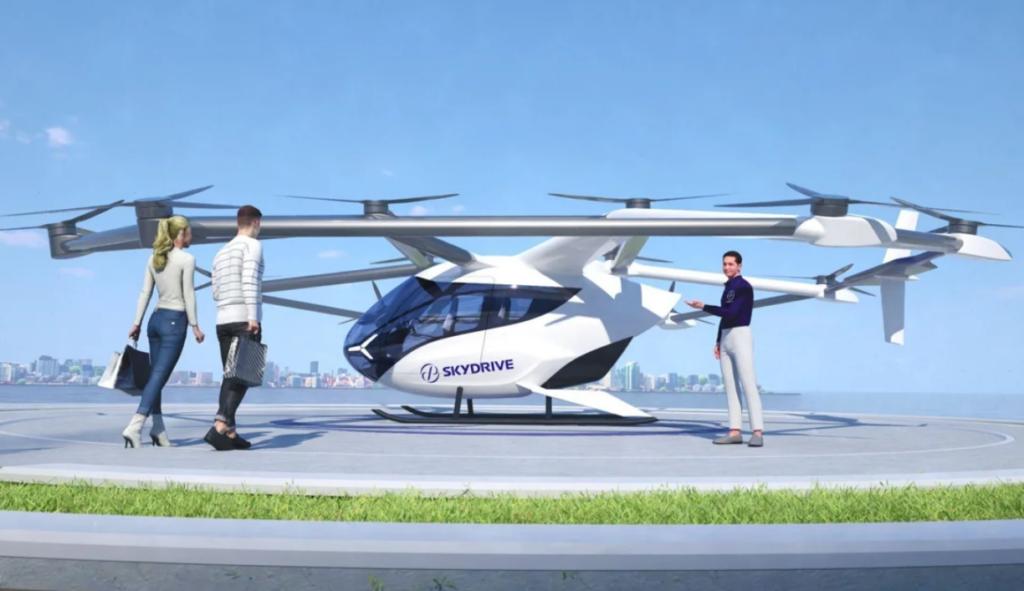 SkyDrive has revealed at the 2023 Paris Air Show that the company has chosen Thales to provide flight control systems for its production electric vertical take-off and landing (eVTOL) aircraft.
Designed to be flown with one pilot and two passengers on board for intra-city flights, the SkyDrive requires flight control solutions securing safe flights above populated areas.
The flight control system is one of the key elements of eVTOL aircraft. Calculating and adjusting the position of the aircraft's control surfaces and managing engine thrust, the fly-by-wire system is believed to be a critical element of flight safety.
"We are very pleased to have Thales as our partner in the field of flight control for our eVTOL aircraft the SkyDrive. Thales' flight controls have long been trusted in the aviation industry. As an eVTOL manufacturer, SkyDrive values safety above all, and we believe that partnering with Thales in flight control, which is a key safety-related technology, will enable us to achieve the safety objectives of our aircraft," said Arnaud Coville, SkyDrive Chief Development Officer.
"While mobility is seeking new sustainable solutions, we are proud to support SkyDrive in opening the skies to urban transportation, thanks to our new generation flight controls solution enabling SkyDrive to fly safely," added Jean-Paul Ebanga, Thales VP Flight Avionics.
Thales pioneered Fly-by-wire solutions in the 1980s with the first installation on Airbus A310. Since then, more than 12,000 aircraft are believed to have been equipped with Thales solutions. Today, Thales FlytRise materializes a new generation of flight controls, offering SkyDrive the combined benefits of proven experience and adaptation to eVTOL requirements, in particular lightness, compactness, and autonomy-readiness.