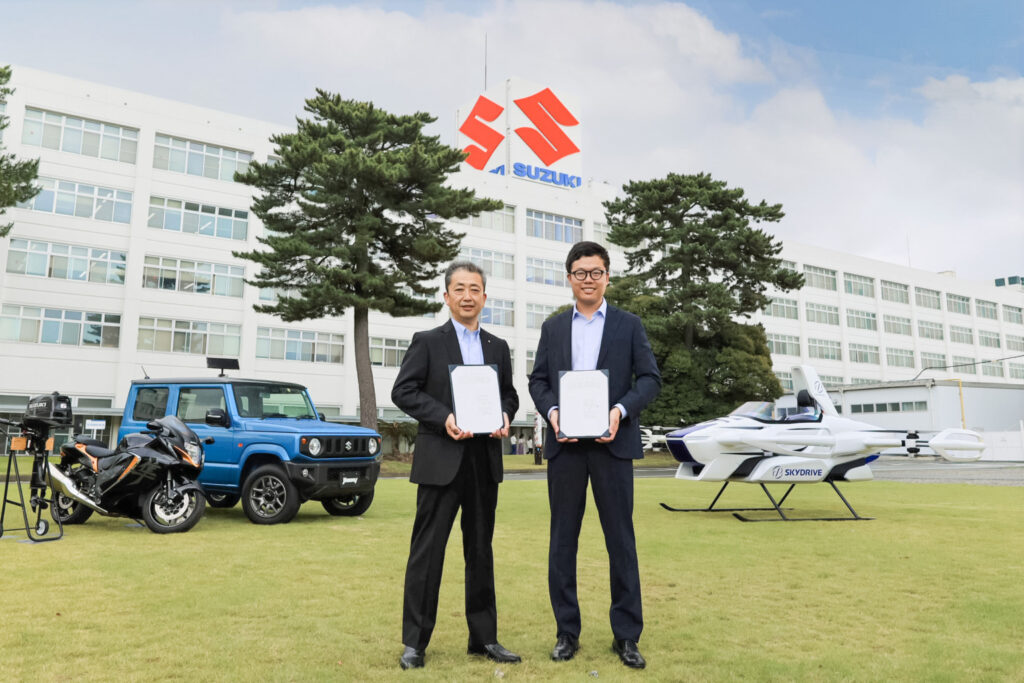 Revealed at the 2023 Paris Air Show, SkyDrive has signed a basic agreement with Suzuki Motor Corporation, for cooperation in manufacturing eVTOL aircraft.
SkyDrive is to establish a wholly owned subsidiary for the purpose of manufacturing its three-seat, electric-powered lightweight eVTOL aircraft. With Suzuki, the manufacturing subsidiary will utilize a production facility owned by the Suzuki Group in Shizuoka Prefecture, Japan, and aims to start building the SkyDrive eVTOL aircraft by spring of 2024.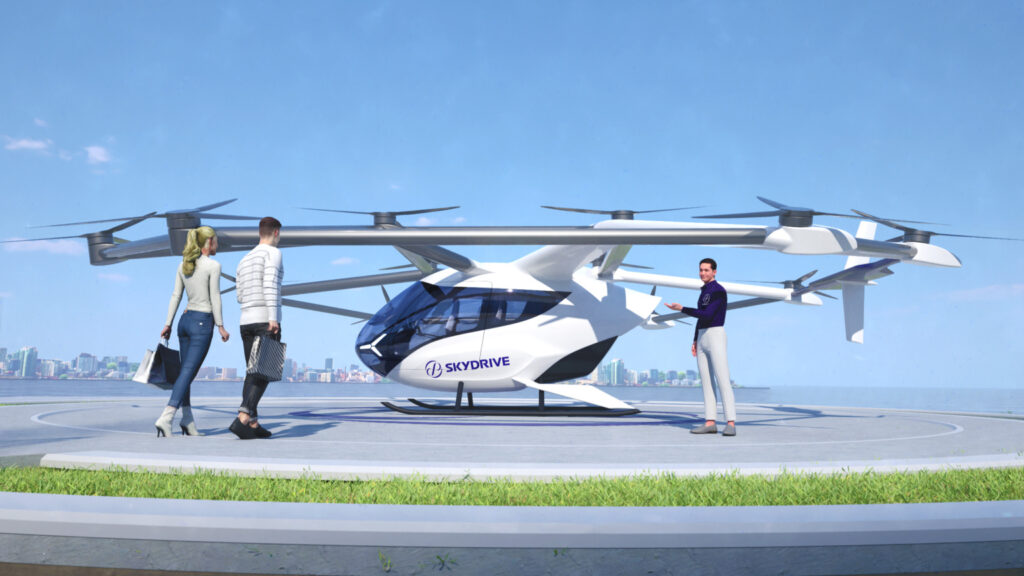 Suzuki will also cooperate with the manufacturing subsidiary in securing human resources and making other preparations for the start of manufacturing. More specific terms and conditions are expected to be agreed upon through ongoing discussions.
Toshihiro Suzuki, Suzuki Motor Corporation President, said: "We are excited to cooperate with SkyDrive as we ambitiously work towards creating valuable products that contribute to the realization of a world where people use the sky for their daily transportations."
Tomohiro Fukuzawa, SkyDrive CEO, added: "At Suzuki, all manufacturing activities are based on a concept, 'Smaller, Fewer, Lighter, Shorter, and Neater' and SkyDrive is developing lightweight air mobilities. Suzuki and SkyDrive have been collaborating since March 2022 and we are very excited that SkyDrive will utilize the production facility of Suzuki to build our eVTOL. In our pursuit to consistently manufacture safe and high-quality aircraft for the world, we are grateful for the valuable know-how we will learn from Suzuki, a global leader in automobile mass production. Suzuki and SkyDrive will work closely towards the shared goal."