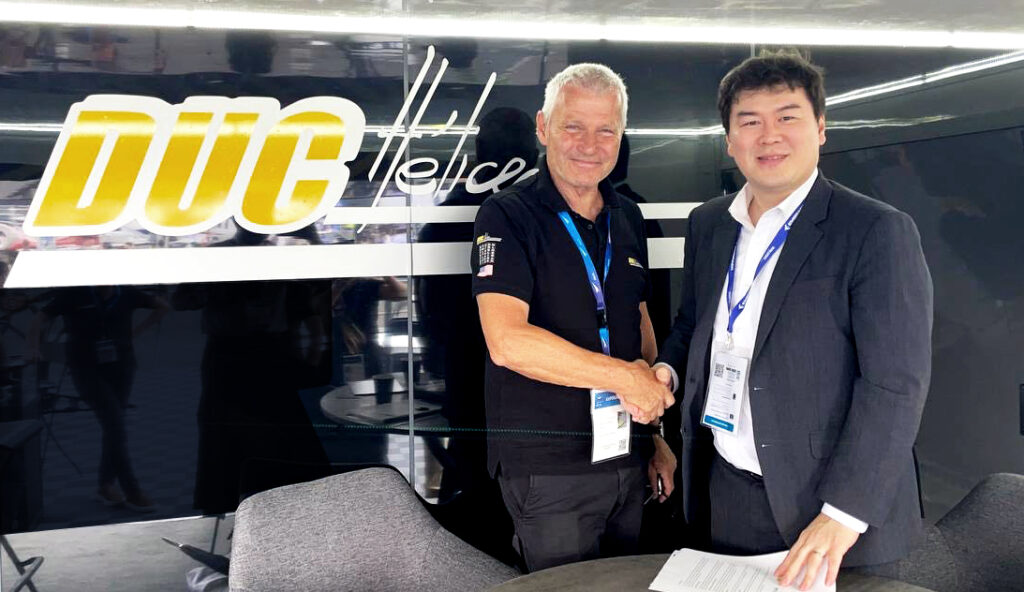 PLANA and DUC Hélices Propellers are collaborating on propulsion solutions for hybrid electric vertical take-off and landing (HeVTOL) aircraft.
Under the agreement, PLANA and DUC will design and produce high-performance, low-noise, and efficient propulsion systems for PLANA's hybrid CP-01 aircraft.
The two companies will collaborate over the entire process of propeller design, production, test and certification.
PLANA CEO Braden J. Kim and DUC Hélices Propellers CEO Duqueine Vincent formally marked the partnership in a signing ceremony at the air show. The agreement marks PLANA's second partnership at the 2023 Paris Air Show.
"Propulsion is crucial to the success of advanced air mobility," said Braden J. Kim, CEO of PLANA. "We are pleased to partner with leading suppliers like DUC Hélices Propellers to create innovative solutions. I expect this partnership to accelerate the flight of the aircraft we are developing."
"We are delighted to collaborate with PLANA and support the development of this all-new HeVTOL," added Duqueine Vincent, DUC Hélices Propellers CEO. "PLANA's HeVTOL can play a key role in the transition to zero-emissions flight. We are honored to be collaborating on this platform in alignment with our mission to be the most trusted and sustainable partner in the sky. DUC Hélices Propellers is proud to bring its wealth of experience in design and high-rate manufacturing to this project, along with key technological innovations and expertise."