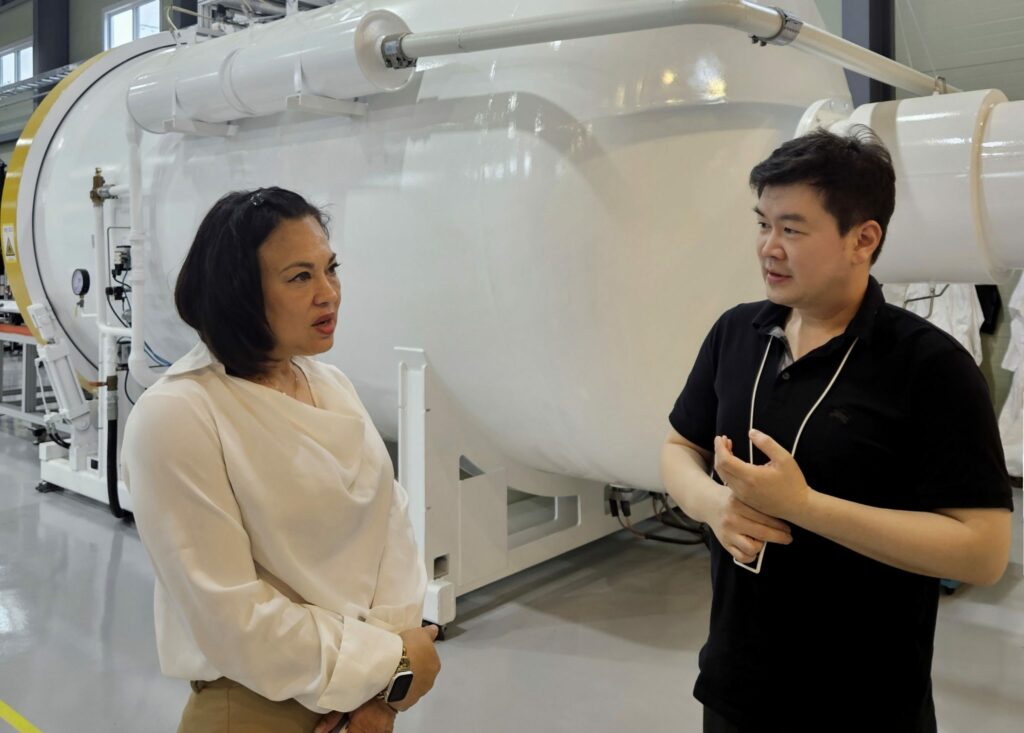 The Vice Mayor of Irvine Tammy Kim has visited PLANA's Research and Development (R&D) Center in Icheon, South Korea.
A tour was led by Braden J. Kim, PLANA CEO, where they discussed the opening of its new Irvine office and explored opportunities for collaboration around economic development and tech innovation. PLANA recently opened an office in Irvine, CA to accommodate the FAA certification process and expand its market presence.
During the visit on June 1st 2023, Vice Mayor Tammy Kim engaged in productive discussions with PLANA's leading researchers and executives, gaining valuable insights into the latest advancements and emerging technologies being developed at the facility around advanced air mobility (AAM). Kim's visit to PLANA ties into her efforts to promote economic development and provide support to Korean businesses looking to expand into the US
The Vice Mayor expressed her enthusiasm for the potential collaborations between Irvine and PLANA, recognizing the mutual benefits the partnerships can bring to both regions. She emphasized the importance of fostering international cooperation and leveraging the strengths of each region's technological expertise to drive innovation and economic growth.
"The establishment of PLANA's presence in Irvine will not only enhance our technology ecosystem, but also create exciting opportunities for collaboration, research, and economic growth," said Vice Mayor Tammy Kim. "As a Korean American, I look forward to the fruitful partnerships that will arise from this venture and the advancements we will achieve together."
"Irvine thrives as an aerospace hub with prominent players like Parker Aerospace, Unical Aviation, and Zephyr Aerospace. The AAM industry is also expanding, with emerging air taxi developers OverAir and Supernal. We are privileged to host the Vice Mayor of Irvine at PLANA's R&D Center," commented Braden J. Kim, CEO of PLANA. "Collaborating with the city on policy, business, and infrastructure development paves the way for a new era in AAM. Together, we'll revolutionize urban air mobility and shape the future of the industry."