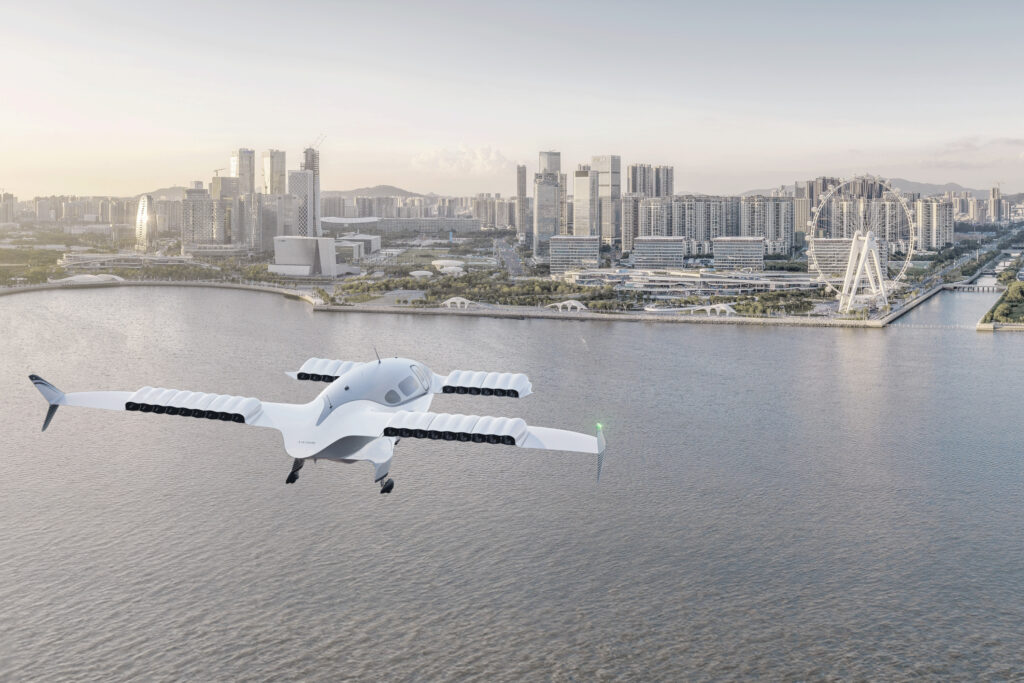 The Bao'an District of Shenzhen municipality and eVTOL jet developer Lilium have signed a Memorandum of Understanding (MoU) for the opening of a regional Lilium headquarters in Bao'an District to launch an eVTOL service in China.
The goal of the regional headquarters is to represent Lilium in China and the Asia-Pacific region and to facilitate Lilium Jet sales, services, and support in the area.
The Bao'an District's extensive regional knowledge is expected to benefit Lilium as the two parties build the foundation for premium eVTOL operations in the Greater Bay Area, including defining launch routes, use cases, and other logistics related to the Lilium Jet's entry into service.
A representative of the Bao'an District of Shenzhen municipality, commented: "As the aerial gateway of Shenzhen and a hub for the aerospace industry, Bao'an District possesses unique advantages in the development of the low-altitude economy, including a central location in the Greater Bay Area, robust industrial support, and a wide range of application scenarios. Lilium has always been at the forefront of the eVTOL field and is a global leader in electric aviation. Going forward, we will create a better environment and provide greater support for the project to land, allowing enterprises to develop in Bao'an with peace of mind. We also hope that Lilium will accelerate its footprint in Bao'an, expanding the establishment of sales centers, research and development centers, production, and other facilities in Bao'an, to achieve faster and stronger growth."
Klaus Roewe, Lilium CEO, added: "China represents an enormous opportunity for the eVTOL industry we believe, projecting to amount to as much as 25% of the market. We are thrilled to be entering China with such a strong partner – the Bao'an District. Fast, comfortable, and sustainable transport will strongly contribute to the region's development. We are grateful for the commitment and engagement the Bao'an District is offering."
According to Lilium, it has strong customer interest for its Jet worldwide, and entry into the Chinese market underlines the rapid global penetration of Lilium as a leading eVTOL manufacturer.