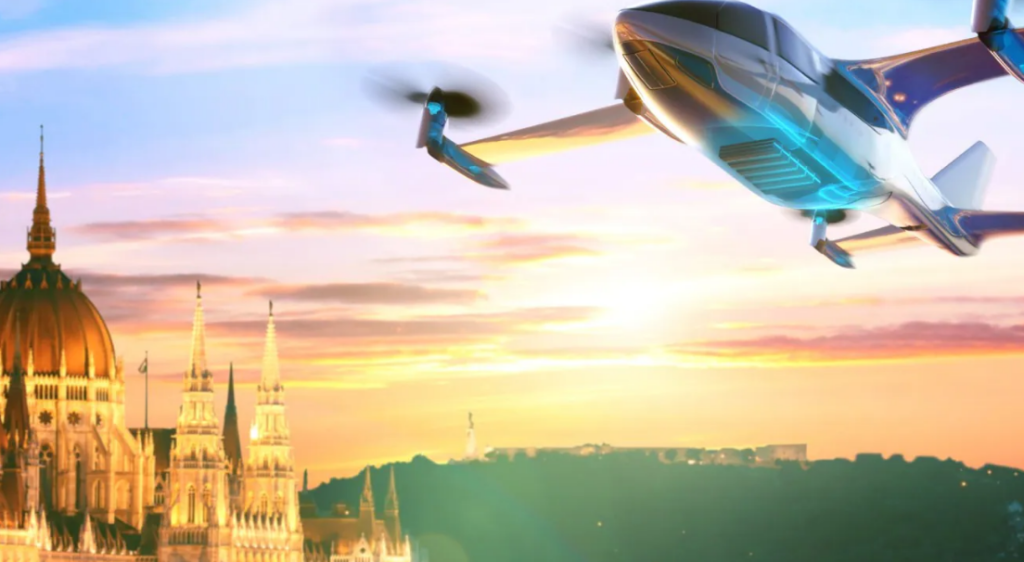 Rolls-Royce is being awarded 4.6 million EUR state funding to support research and development that will advance all-electric and hybrid-electric aviation.
The funding, by the Hungarian Investment Promotion Agency and Ministry of Foreign Affairs and Trade, will also see the creation of 20 engineering jobs based at the Rolls-Royce facility in Budapest.
The three-year financing program is part of the Hungarian Government's commitment to cutting-edge engineering that is expected to have a positive impact on the Hungarian economy.
Rolls-Royce in Hungary is part of the global Rolls-Royce Electrical business and is focused on the design, development and integration of innovative electrical power and propulsion systems that will shape the future of aviation in the Advanced Air Mobility (AAM) market.
Sara Poxon, Director of Operations, Rolls-Royce Electrical, said: "We are delighted by this investment by the Hungarian Government that recognizes the potential of our sustainable technology solutions for the Advanced Air Mobility market to transform the way people travel and transport goods."
Poxon added: "In Hungary, we have built an innovation and knowledge centre based on strong engineering competencies. With the support of the Hungarian Government, we can increase our competitiveness and advance power and propulsion systems for all-electric and particularly hybrid-electric flight. This support can accelerate technological breakthroughs by Rolls-Royce that will support low and zero-emission air travel by 2050."
Gergely György Balázs, Managing Director for Rolls-Royce Hungary, commented: "We are focused on making aviation sustainable. Rolls-Royce Hungary has previously achieved important milestones in the development of all-electric and hybrid-electric propulsion systems, as well as innovation in power and energy distribution systems. Our engineers play a vital role in developing solutions that will revolutionise aviation and we are committed to attracting the talent we need to electrify flight. The support of the Hungarian Government is recognition of our commitment to ensuring engineering excellence and supporting the aviation industry in achieving its goal to become net zero. By working with government, industry partners and academia, we can develop the engineering solutions needed for the Advanced Air Mobility market."