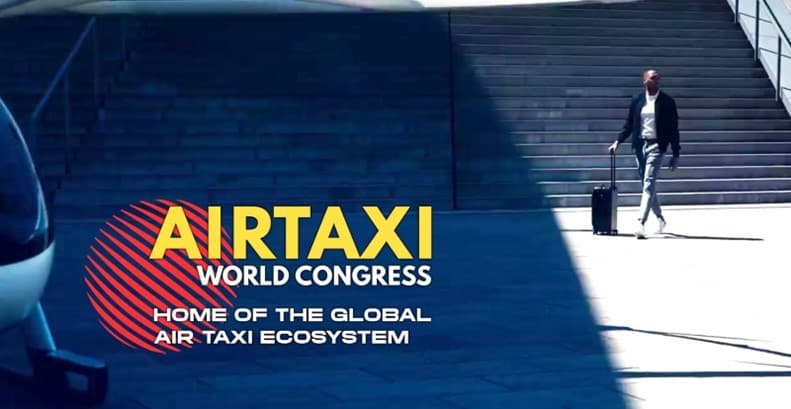 AIRTAXI World Congress 2023, currently the only event entirely dedicated to air taxis and urban eVTOLs, will be hosted by San Francisco International Airport, October 2-5.
Bringing together suppliers and OEMs, as well as investors, operators, airlines, airports, vertiports, and urban infrastructure stakeholders for personalized, pre-arranged meetings, AIRTAXI'23 will focus on two essential areas: the operationalization of air taxis and the development of new air services.
The program includes:
AIRTAXI and Partner Airline Briefings: Will operators actually operate?
Countdown to Certification & Air Traffic Alignment
How to prepare your Airport for AIRTAXIs, eVTOLs, eCTOLs, Delivery Drones
AIRTAXI Vertical Integration in Aerospace
AIRTAXIs as Regional Feeders for commercial airlines
AIRTAXIs as Hub Feeders or Point to Point
Route Network Planning & Forecasting
New Local & Regional Air Services
New Regional OmniHubs
Focused Local Services e.g., Hotels, Commercial Areas
AIRTAXIs and Regional Airport Readiness
Additional Hub Network Feed & Multimodality
New Inward Investment Clusters and Innovation Districts
The personalized pre-arranged meetings in 2023 will be positioned in their appropriate Meeting Zone and organized according to the changing needs of the air taxi industry:
Meeting Zone West: Focusing on Aircraft, Tech, and Alignment issues
Meeting Zone East: Focusing on the Air Service potential of air taxis
VIPs, Investors, Airlines, and Operators have special access to the Investor's Lounge
Private meeting rooms are also available for investors
These pre-scheduled meetings involve over 400 key decision-makers from top Air Taxis, Charter Operators, Business Jets, International & Domestic Airlines, Airport Authorities, Urban City Planners, Vertiports, Leasing Companies, and Investors from various countries including Japan, Singapore, South Korea, India, Australia, New Zealand, UAE, UK, Germany, France, Qatar, Saudi Arabia, Latin America, and the USA.
"As 2025 rapidly approaches (the target date for most OEMs to certificate their aircraft) the focus is now shifting to the entry of air taxis into commercial airline service," said Mike Howarth, Chairman at Global Travel Investments. "The AIRTAXI World Congress will be the front and center of this change."
The AIRTAXI 2023 attendees include:
San Francisco Airport CCO and CFO
Cincinnati Airport CIO
Abu Dhabi Airport VP
Edmonton Int. Airport
Groupe ADP Deputy Director Innovation
United Airlines Ventures President
Munich Airport VP Corporate Development
Aeroporti di Roma Chief Aviation Officer
Port Authority of New York & New Jersey
Ferrovial Airports
Saudia Airlines CEO
Emirates
Lufthansa
EHang CMO
Volocopter
Skyports
Rolls Royce
AECOM
Signature Flight Support
Paris Economic Development Agency
SKYTRAC
Fintraffic Air Navigation
Yoshine Helicopters, and many more.
"The AIRTAXI Vertical Airshow at SFO will be the highlight of the event! Featuring a live demo of vertical take-off and landing at the 50 million pax airport, it will truly be history in the making," said Rose Sokolova, Chief Operation Officer at Global Travel Investments. "We are excited to be working together with San Francisco International Airport, FAA, Archer, Joby Aviation and Signature Flight Support on integration of eVTOLs into SFO's operational system to make vertical demo flights a reality this October, paving the way for the future of air taxis and urban eVTOL."
For more information or to register, please visit the official AIRTAXI World Congress website.