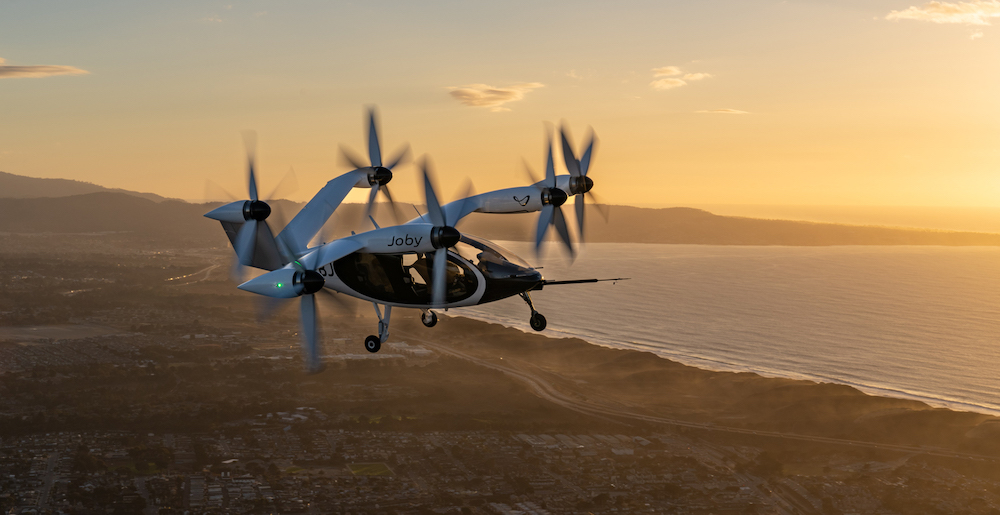 Joby Aviation, which is developing all-electric aircraft for commercial passenger service, and GKN Aerospace have signed a multi-year agreement for the supply of thermoplastic flight control surfaces for Joby eVTOL aircraft.
This collaboration, signed at the Paris Air Show, marks an important step towards Joby's goal of using its aircraft to deliver a fast, quiet, and convenient air taxi service in cities around the world.
GKN Aerospace has been working closely with Joby on the application of an innovative thermoplastic concept specifically tailored to the Joby eVTOL aircraft. The flight control surfaces will be comprised of a lightweight thermoplastic structure assembly, manufactured using an advanced out-of-autoclave production method. According to GKN, this cutting-edge manufacturing process will enable high-rate production while delivering on the high-performance requirements of Joby's aircraft.
JoeBen Bevirt, founder and CEO of Joby, said: "We are very excited to be joining forces with GKN Aerospace. Their remarkable experience in aerospace manufacturing, combined with our innovative approach, will play an important role in making sure we deliver the best possible aircraft for this exciting new market."
Leveraging Joby's design input as the aircraft integrator, GKN Aerospace will undertake the detailed design of the flight control surfaces. The development and initial production work will be carried out at the Global Technology Centre in Hoogeveen, Netherlands, before transitioning to GKN Aerospace's facility in Chihuahua, Mexico. The final products will be delivered directly to Joby's pilot production line in Marina, California.
This partnership aligns with GKN Aerospace's mission to be the most trusted and sustainable partner in the aerospace industry. The company has already made significant investments in sustainable aviation, including electric, hybrid-electric, and hydrogen-powered aircraft technologies.
John Pritchard, President Civil Airframe at GKN Aerospace, said: "We are extremely excited to collaborate with Joby Aviation on this transformational project. Joby's leading position in the Advanced Air Mobility (AAM) sector complements GKN Aerospace's mission and together we are forging a path towards a more sustainable and efficient future for aviation."