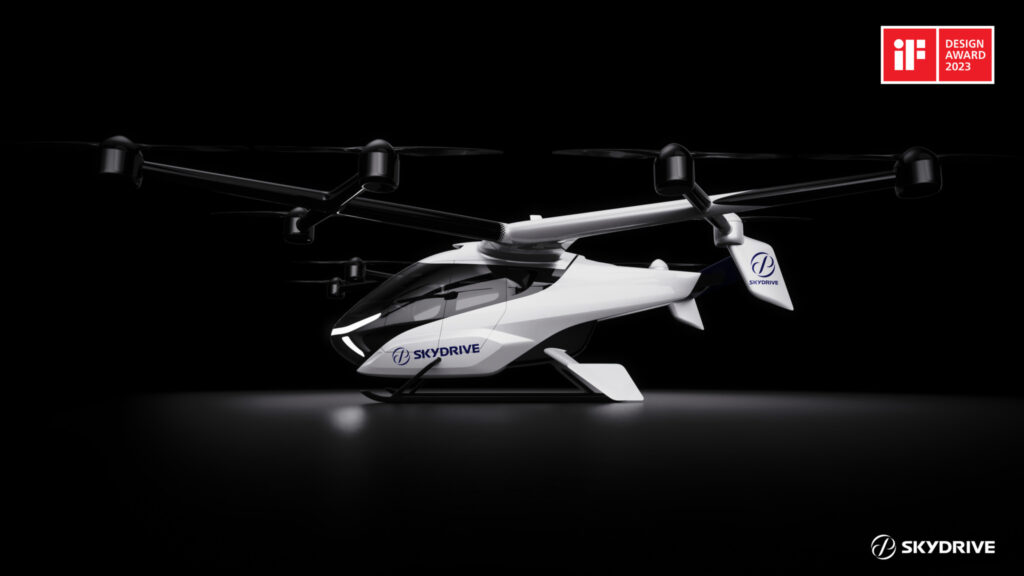 SkyDrive's SD-05 eVTOL has been awarded an iF Design Award in the Professional Concept category.
The iF Design Award is considered to be one of the world's largest and most prestigious design awards, along with the Red Dot Design Award and the International Design Excellence Awards (IDEA).
Selected from almost 11,000 entries from 56 countries, the award recognized the concept as "The Most Accessible Flying Car" and for its unique and elegant design.
Takumi Yamamoto, SkyDrive's Design Director, said: "SkyDrive has been at the forefront of exploring new horizons in the skies. In an unprecedented environment with few prior knowledge or experience to draw from, we blaze a trail with every step of our developing process. I want to give my utmost respect to the team, who are pushing forward with a pioneering spirit to develop this product.
"I'm thrilled that our eVTOL has been awarded the design award following our cargo drone SkyLift. I strongly believe that design can contribute significantly to the future of the sky we aspire to create. It's both inspiring and gratifying to receive such recognition, and I'm truly grateful. We'll continue to work diligently as a team to realize our vision of a future where everyone has access to eVTOLs as their daily transportation."