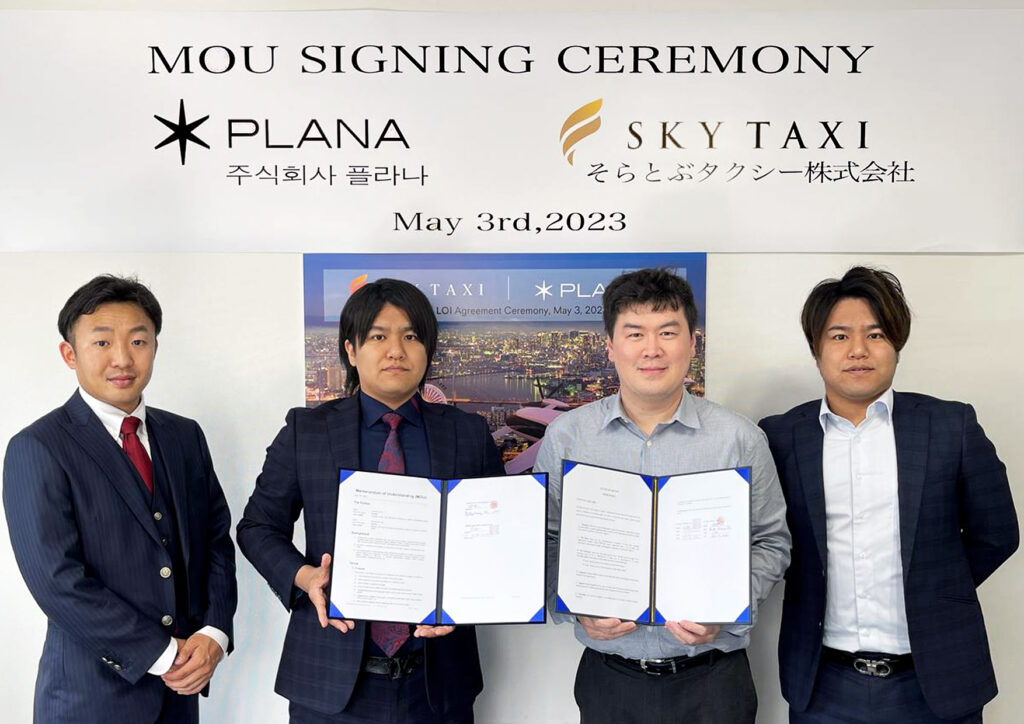 South Korean eVTOL aircraft developer PLANA has signed a Letter of Intent (LoI) with Japanese company SkyTaxi for the delivery of 50 CP-01 hybrid eVTOLs.
In addition, the two companies have signed a Memorandum of Understanding (MoU) for the development and operation of electric aircraft. Currently under development, an initial 10 CP-01 aircraft will be delivered in 2030, followed by an additional 40 by 2040. There are also plans to develop cross-border routes utilizing the CP-01.
With a hybrid approach, the CP-01 has a significantly longer flight range, which is believed to be a key factor behind SkyTaxi's selection.
"This collaborative project between PLANA and SkyTaxi will have a huge impact on the global AAM industry by players from Asia," said Takuto Hojo, CEO of SkyTaxi. "We are committed to developing the best business with PLANA so that we can be a model case for one of Asia's leading AAM industries."
"With the signing of this letter of intent and business cooperation, we have opened up a huge potential market in Japan, and for the first time in the world, we are looking at cross-border travel," commented Braden J. Kim, the CEO of PLANA. "We will proceed with the development of the aircraft according to the roadmap we have designed and continue to develop more optimized utilization models by understanding the specificities of each country's market."