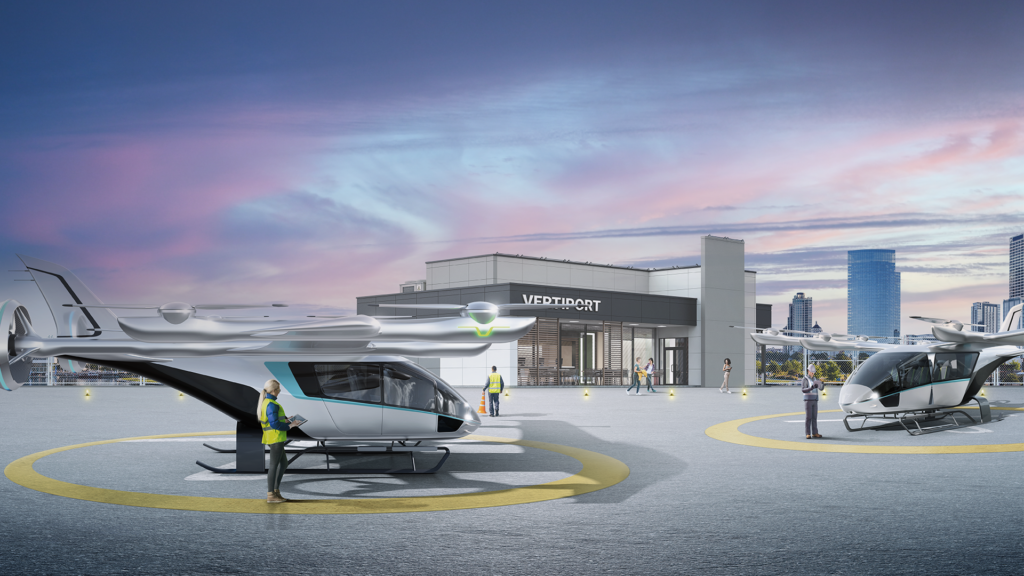 Eve Air Mobility has hosted a global summit to collaborate and discuss the needed infrastructure to support Urban Air Mobility (UAM).
The two-day event at its US facility in Melbourne, Florida, brought together more than 20 operators, suppliers, infrastructure companies and public officials from 16 different organizations with the goal of identifying the next steps to support the future of electric vertical take-off and landing (eVTOL) vehicle operations.
During the event, the company held information sessions and workshops on a variety of topics including passenger experience, energy, network planning, services, sound and digital infrastructure. Attendees also participated in several hands-on exercises including developing a prototype vertiport to include a passenger terminal, vehicle service and charging locations.
"As we progress with the development of our eVTOL, Services and Operations Solutions, and Urban Air Traffic Management (UATM) offering, we wanted to create a forum for key stakeholders with the intent to collaboratively meet the challenges of the emerging UAM market," said Andre Stein, co-CEO of Eve Air Mobility. "There is much more to the equation than just the development of an aircraft. This week's event highlighted some key areas that we will continue to work on together as we move forward."