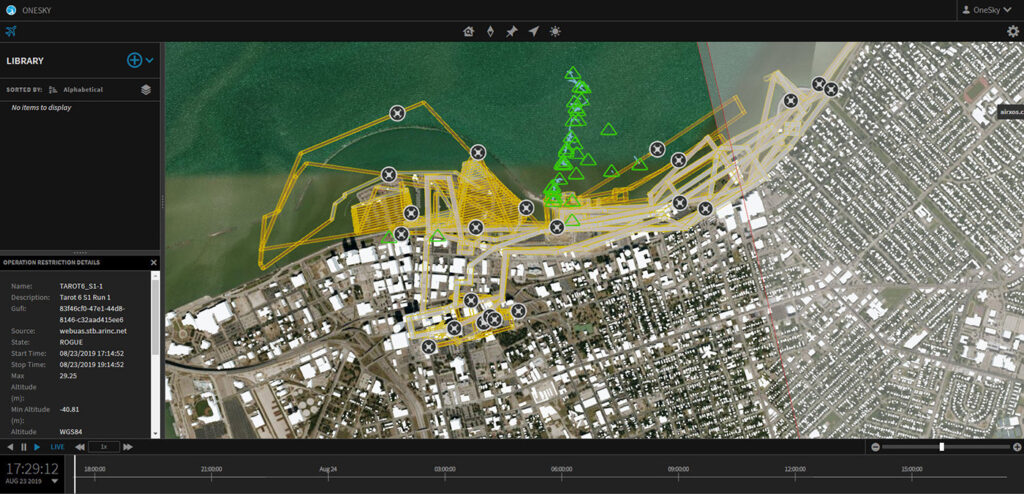 Echodyne, provider of radar solutions for airspace safety, has joined the OneSky Future of Flight Program.
As the Advanced Air Mobility (AAM) market grows rapidly, radar is playing an increasingly important role in comprehensive airspace safety.
Echodyne's MESA radars create high-precision airspace data that is invaluable for the AAM industry to design aircraft and operate services to the highest levels of safety and reliability.
Michael Tornetta, Head of Sales and Strategic Growth at OneSky, said: "More and more operators are inquiring about surveillance feed integration with OneSky Solutions. Almost every company we speak with has either spoken with Echodyne or plans to. Being able to quickly demonstrate how our systems work together raises confidence in the minds of the operator. Ecosystem synergies like this are critical to the success of safe BVLOS operations."
OneSky and Echodyne have already demonstrated the power of their combined systems, by integrating Echodyne surveillance feeds with the OneSky airspace management system to provide total situational awareness for UAS operators.
The data from Echodyne's ground-based and airborne radar solutions provides aircraft operators with advanced airspace deconfliction capabilities. Ingesting airspace data from the Echodyne radars increases operational safety and accelerates Beyond Visual Line of Sight (BVLOS) operations.
"Joining the OneSky Future of Flight Program furthers our mission to be a major player in AAM, a long-term, global market where we have a significant technology advantage," added Todd Fraser, Chief Revenue Office of Echodyne. "By making our radar data available in OneSky's operational uncrewed traffic management (UTM) system, our teams will edge the market even closer to technology that will change the way people and goods move safely through our skies."