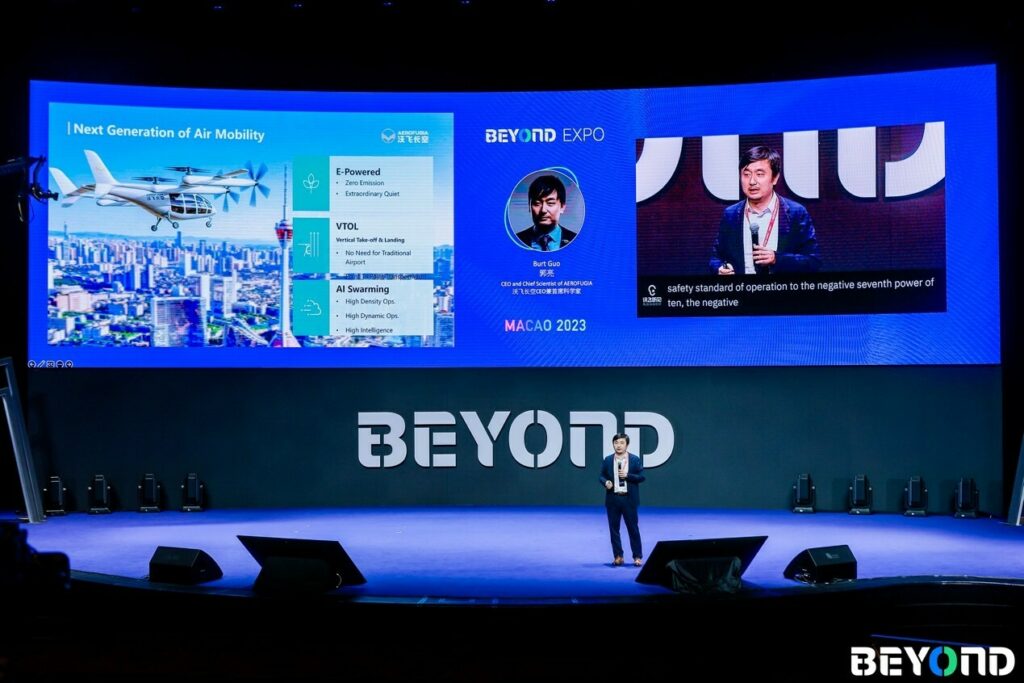 Aerofugia, a Chinese electric aviation company under Geely, has revealed its AE200 aircraft at the BEYOND International Science and Innovation Expo.
CEO and Chief Scientist of Aerofugia Dr. Guo Liang attended the event and delivered a speech, emphasizing the company's commitment to integrating technological innovation with practical applications to provide people with safer, efficient and more comfortable travel experience. 
According to Geely Aerofugia, the AE200 offers notable safety and cleanliness features and is economically viable.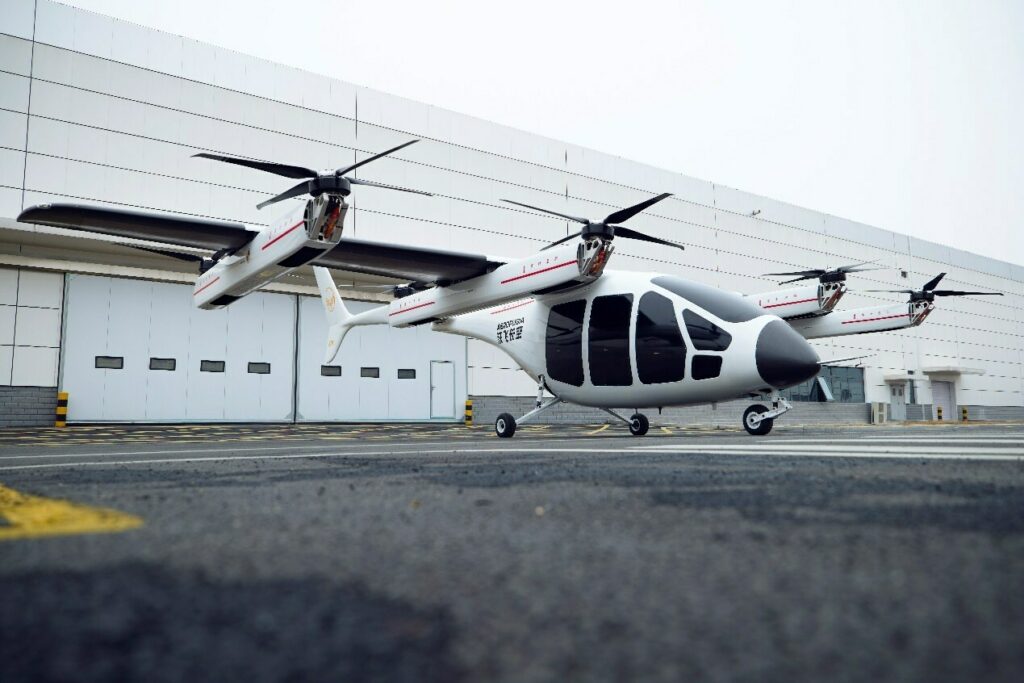 In August 2022, Aerofugia showcased its full scale electric vertical take-off and landing (eVTOL) technology and received the first acceptance notification for the qualification of manned eVTOL models in China in November. Now, Aerofugia's AE200 has completed its maiden flight, initiated the qualification process under the guidance of regulatory authorities, and made its debut at BEYOND Expo 2023, Macao.
The Aerofugia AE200 is a 5-6 seat tilt-rotor eVTOL aircraft designed to meet the demands of zero-emission, low-noise and high-frequency commercial operations within urban clusters and between cities, with increased payload capacity and range. According to Aerofugia, the AE200 consistently upholds design requirements for high performance, safety and comfort, advancing practical implementation of smart three-dimensional urban transportation scenarios.
According to Aerofugia, the AE200 will offer more choices and better solutions for the rapid development of urban air mobility (UAM).