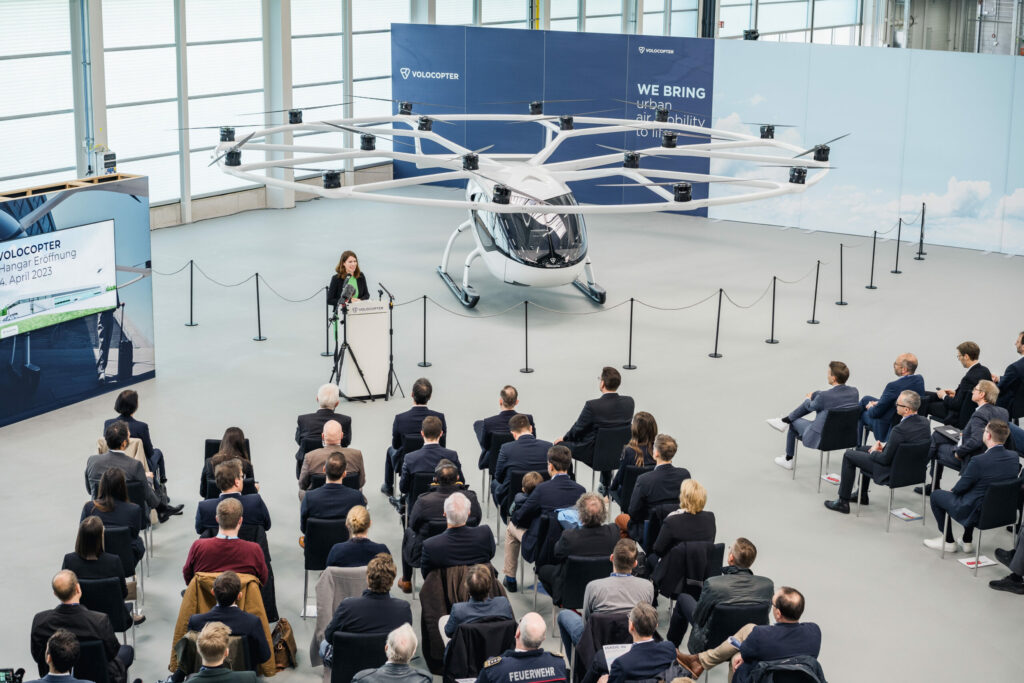 Volocopter has opened a production facility in Bruchsal, Germany, with a new hangar that will host the company's final assembly line and an airfield to conduct development flight tests as well as quality checks.
All company-owned production sites, which will manufacture the first EASA-certified electric air taxis, will ramp up into full operation in April. From this facility, electric air taxis made in Germany will be deployed across the world, offering commercial services starting next year.
Volocopter's production facilities have the capacity, and the regulatory approval, to assemble more than 50 VoloCity aircraft each year. This is the final step of the production setup that Volocopter has been expanding in Bruchsal over the past 18 months.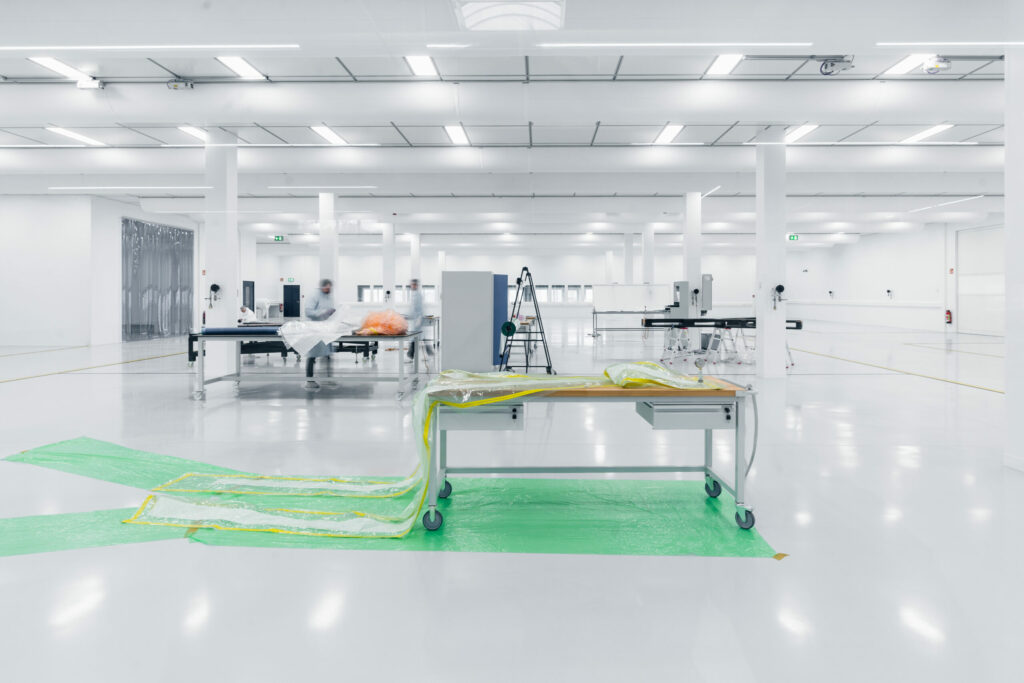 Since 2021, the company holds an approval as production organization in compliance with EASA regulation. This certification covers the entire VoloCity production process. It includes the manufacturing of carbon fiber parts, all aspects of the electric propulsion unit, final assembly with decking of the propulsion system and fuselage, and extensive end-of-line flight tests.
The ribbon-cutting ceremony was held on 4th April 2023 and featured a crewed flight of the Volocopter 2X. Key guests included Dr. Volker Wissing, Federal Minister of Digital Affairs and Transport; Winfried Kretschmann, Minister of the State of Baden-Württemberg; Dr. Anna Christmann, Federal Government Coordinator for German Aerospace Policy; and upward of 70 business and political representatives.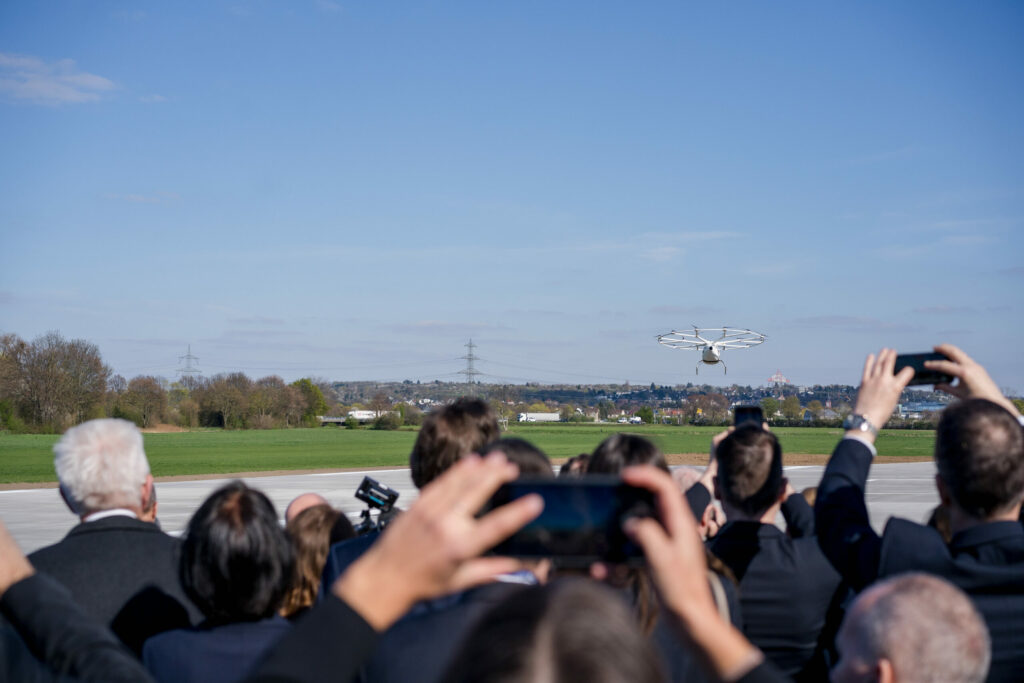 Dirk Hoke, Volocopter CEO, said: "Right here is where the aircraft that will change how humanity moves about cities will take off and make its way across the world. This region is known for transforming mobility, the bicycle, the car, and soon Volocopter, too. Electric air taxis and Volocopter in particular is a technology made in Germany that will make the world a more sustainable place."
Andreas Fehring, Chief Supply Chain Officer of Volocopter and Program Manager VoloCity, commented: "The VoloCity has completed the critical design review, and that's the aircraft we're ready to produce, with enough leeway for further learnings derived from flight testing. It's no easy task to set up a production facility for an entirely new type of aircraft, but my team has done a phenomenal job."
Dr. Volker Wissing, Federal Minister of Digital and Transport, added: "Germany is already a world leader in the development of air taxis, thanks in part to Volocopter's great pioneering spirit. I would like to support and build on this leading role by creating a framework that enables innovation and progress. We are working with key industry players on a strategy for air taxi operations here in Germany, in which all technical and legal issues are addressed without delay. We are doing this so that the first drones carrying people and goods can take off very soon."