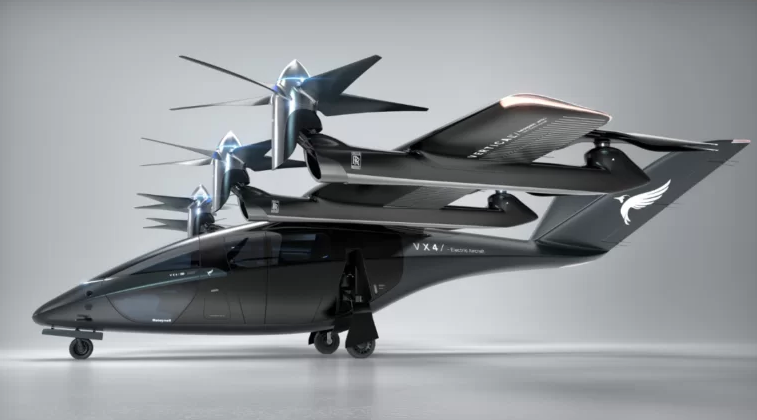 Stirling Dynamics has partnered with Hanwha Aerospace to develop a core component for Vertical Aerospace's VX4 electric air taxi.
Stirling, part of Expleo, and Hanwha are designing and manufacturing electro-mechanical actuators (EMA) for the VX4, key components in the vehicle's ability to hover, take-off and land vertically, which is central to operating in urban areas.
The advanced EMA solution, currently in development, removes the need for hydraulic or pneumatic systems on the aircraft, helping to optimize the VX4's performance.
Stirling Dynamics' Vice President, Bandula Pathinayake, said: "We are pleased to continue our collaboration with Hanwha Aerospace as we combine our technological expertise to drive EMA development for Vertical Aerospace. Our work on EMAs reflects the industry's shift towards electrification and its sustainable vision for the future of flight."
Jeff Hoyle, EVP Aero, Space and Defence, Expleo, commented: "The technology we are developing not only meets the airworthiness certification required for eVTOL aircraft, but ensures a cleaner and greener future for our industry. We're excited to be playing our part in transforming the way in which we travel."
The program represents a multi-million pound investment over a number of years and will see Stirling Dynamics and Hanwha Aerospace designing the EMA, and providing manufacturing expertise and capability.
Stirling and Hanwha have worked together since 2016, and recently signed a strategic alliance agreement in 2022, in support of their EMA work together.
According to Stirling, the relationship is a winning combination to support Vertical with a highly cost-effective solution to EMA development.
John Ohm, Senior Business Development Manager, Hanwha Aerospace, added: "We are pleased to partner with Stirling Dynamics and recognize the company's well-established reputation for delivering high-quality engineering capability, within the aerospace development sector. Together, we will help our clients progress towards greater sustainability in aviation by developing new technology that makes electricity a viable power source for commercial aviation."