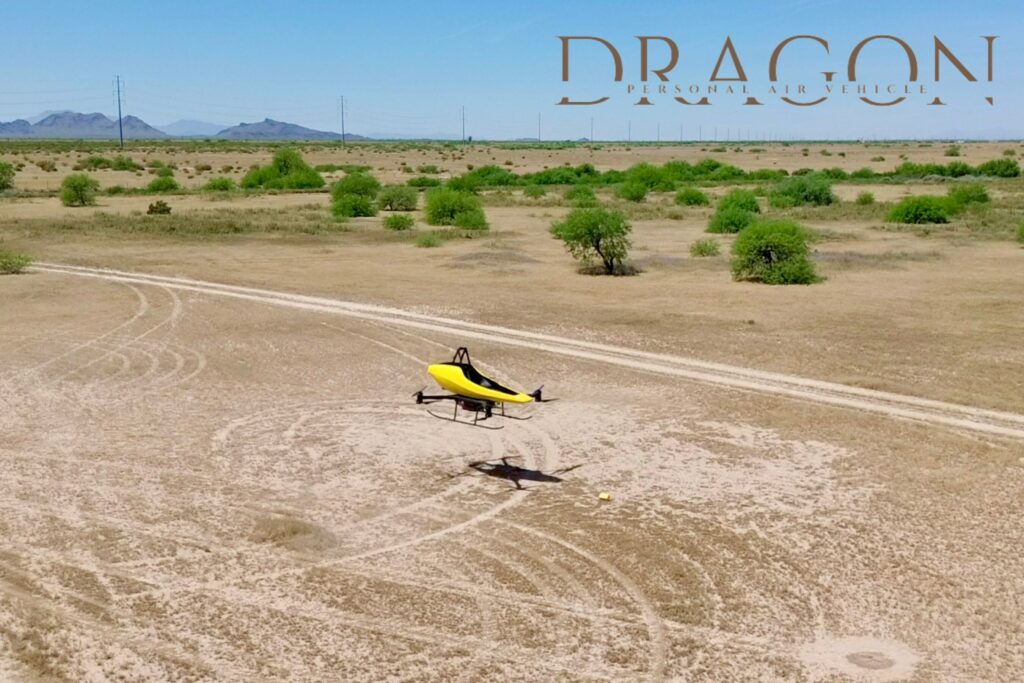 Rotor X Aircraft's Arizona desert flight tests of its new ultralight eVTOL, the Dragon Personal Air Vehicle, have been revealed in a video.
The electric, ultralight aircraft comes as a quick-build kit, doesn't require a pilot's license in the US to operate, and is priced at just under $90,000.
The video, taken in early 2023 during tests of a Dragon pre-production prototype, does not show the ballistic chute safety cage. The safety cage will be integrated before the manned flights which are expected to begin in May.
As well as the ballistic parachute cage, Dragon comes with safety features such as, auto hover, auto take-off and landing, and redundant independent motors for its 8 propellers. The Dragon is capable of flying 20 minutes with weight of up to 250lbs (113kg) and has swappable battery packs that recharge in less than two hours.
According to Rotor X, its ready to publicly display the aircraft this summer in Oshkosh for EAA's 2023 AirVenture. Testing and improvements are ongoing and manned-flight videos will be released in June 2023.
Under the Federal Aviation Administration's (FAA) Part 103 Ultralight requirements, the Dragon Personal Air Vehicle doesn't require a pilot's license in the United States. Additional safety features include helicopter landing gear, hands-off return to hover and position hold. The Dragon can hover and perform a safe landing in the case of a battery, electrical, or motor failure.