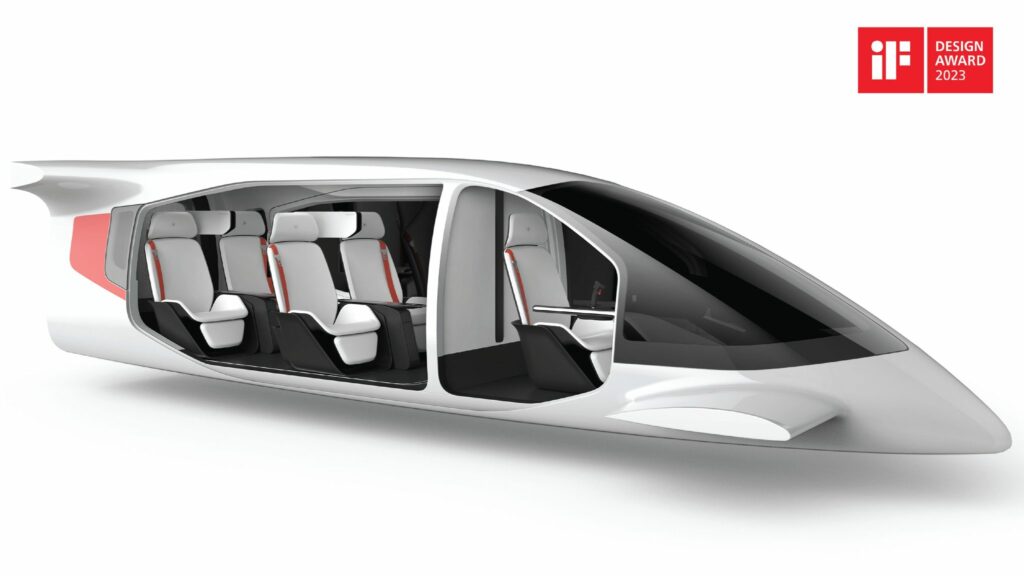 South Korean hybrid AAM aircraft developer PLANA has won in the Professional Concept category at the highly esteemed iF Design Awards.
The awards, held annually in Germany, are considered one of the top three design awards globally, alongside the Red Dot Design Award and IDEA. Over 11,000 products were said to have been submitted from around the world, making the award highly competitive.
PLANA's AAM aircraft design was recognized for its exceptional design, which focuses on passenger comfort, safety, and convenience. The aircraft's six tilt-rotor layout ensures stability, while its aerodynamic exterior design complements the aircraft's high-performance capabilities. Its passenger-centric, utility-focused cabin can accommodate up to six passengers and features wide symmetrical doors for easy boarding, three-point belts, bucket seats for passenger safety, and various convenient storage spaces.
PLANA has now joined a select group of eVTOL aircraft developers, including Lilium from Germany, and Vertical Aerospace from the United Kingdom, both of whom have received this award.
PLANA has applied for four design registrations with the Korean Intellectual Property Office since last year, with pending applications for various parts of the aircraft, including the cockpit. According to PLANA, the recognition from the design awards reflects its customer-centric design philosophy and its commitment to excellence in the fast-approaching era of air mobility.
Jinmo Lee, PLANA's Chief Product Officer (CPO), expressed his delight at winning the award and pledged to continue investing in research and development to stay at the forefront of the air mobility industry.