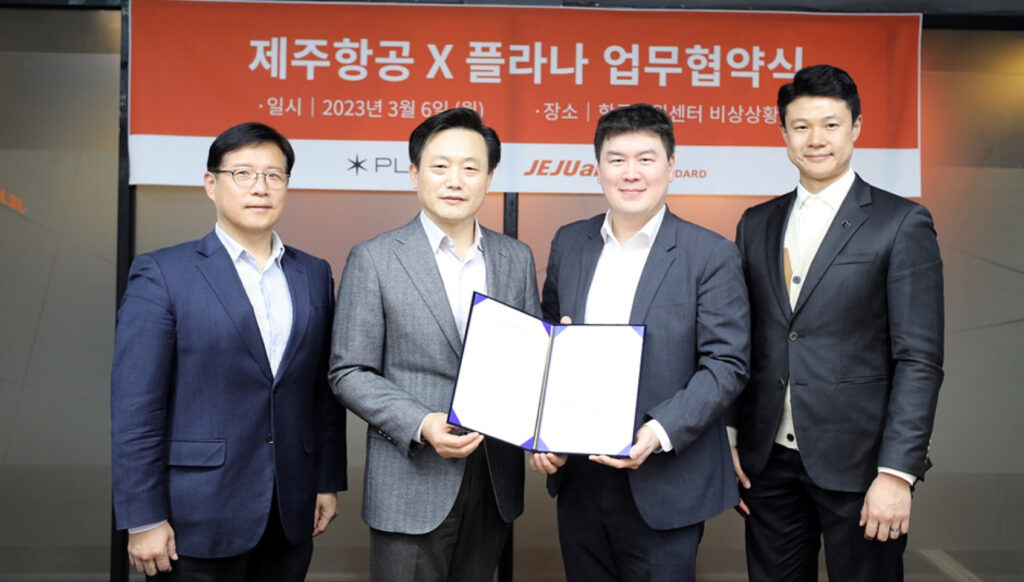 South Korean hybrid eVTOL developer PLANA has signed a Memorandum of Understanding (MoU) with low-cost carrier (LCC) Jeju Air to collaborate on creating an Advanced Air Mobility (AAM) ecosystem.
Under the terms of the MoU, PLANA and Jeju Air, have set out a policy to establish a cooperation system for the first phase of the Korean Urban Air Mobility (K-UAM) Grand Challenge, conducted by the Ministry of Land, Infrastructure, and Transport in the second half of this year, aiming to discover and develop business models to create an AAM ecosystem.
Both companies will also actively collaborate on AAM-related Air Operator Certificate (AOC) qualification standards and the training of industry workers including pilots.
Braden J. Kim, CEO of PLANA, said: "It is imperative that we collaborate with Jeju Air, a leader in the LCC business in Korea, to create an AAM ecosystem. Through the collaboration with Jeju Air, we will be able to provide clients the unique experience of long-distance flying services with over 500 kilometers flight range, which has become PLANA AAM's competitive edge."
"As an air carrier, we will discover a stable business model based on our know-how and knowledge of aviation management," added Kim E-bae, CEO of Jeju Air. "In particular, the MoU with PLANA, that is developing hybrid AAM, is a process for Jeju Air to expand its business model beyond UAM to AAM."
At the Drone Show Korea, PLANA had an 120-square-meter booth and exhibited the scaled-down airframe of its aircraft. According to PLANA, the aircraft can fly over 500 kilometers at a cruising speed of 300 km/h and a maximum speed of 350 km/h while carrying one pilot and four to six passengers. It also uses next-generation Sustainable Aviation Fuel (SAF), which is said to reduce carbon dioxide emissions by more than 80% compared to conventional helicopters.
In addition, PLANA intends to demonstrate the first flight of a pure battery-based scale model aircraft later this year. In order to collaborate closely with FAA certification authorities, PLANA plans to open a branch office in the United States in 2023, and commercialize its certified aircraft in 2028. The company will take part in the Grand Challenge demonstration project conducted by the Ministry of Land, Infrastructure, and Transport later this year.